Summer Residency Spotlights
The summer residency is a vital part of the Full-time MHA Program in which students relate and apply what they have learned in their first year to a healthcare setting. Here five students share their unique experiences at healthcare organizations across the US.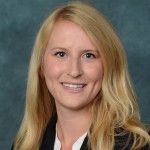 Katie Reysack '17
Dignity Health, Redding, California
Homeless patients at Dignity Health often remain housed in the hospital for weeks after discharge because they lack safe housing for recovery. Katie Reysack helped develop a medical respite center for homeless patients during her summer residency. She liaised between the hospital and community health organizations, and worked internally within the hospital to develop a tracking method for homeless patients, their total cost of care, total length of stay, and patient readmissions.
"I was able to visit patients who were receiving care on the streets and knew that with medical respite they would experience a safer environment designed to improve not only their health, but the overall quality of their life," says Reysack.
This experience enabled Reysack to do what she loves: Work within the community while developing skills in finance, operations, and information technology. Her biggest takeaway from this experience? "I learned that I can not only help patients in the hospital, but can help people in the community to improve quality of life outcomes."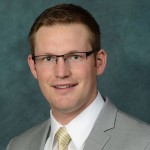 Jason Demke '17
Sutter Health, Oakland, California
Jason Demke joined the MHA program with experience as a patient experience coordinator at Intermountain Healthcare. He expanded on that experience throughout his summer residency by leading and implementing a change plan to increase patient experience scores for Sutter Health.
"I felt like my summer residency was the culmination of my educational, leadership and career experiences up to that point," says Demke. "What made my summer experience unique was that I was able to lead a multi-disciplinary team through the entire life of a project: planning, doing, studying, acting.  I anticipated project pitfalls, recognized team dynamics, and led at an oversight level as opposed to an operational level."
Demke also learned much about himself from working in new healthcare setting, and now views all future opportunities as continuing education. His advice to future MHA students: "Don't forget to enjoy the journey while seeking the destination. Graduate school is the best!"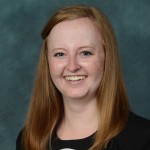 Kelsey Inglesby '17
Children's Hospital Colorado, Aurora, Colorado
Very few MHA students have an opportunity to experience the implementation phase of their summer residency project recommendations.  After just eight weeks into working with Children's Hospital Colorado staff and leadership to identify key management problems, Kelsey Inglesby was able to implement her ideas.
Inglesby worked twelve weeks in the Colorado Fetal Care Center (CFCC), a unit that has experienced rapid growth in recent years. She focused on patient scheduling, patient experience, MRI utilization, staff roles, communication, patient charts, genetic counseling, and physician space. She met with key stakeholders to discuss roll out plans to implement a solution.
"I fully carried out this project and applied changes in my approach to project management," says Inglesby.
She was also able to explore the CFCC and other areas of the hospital.  "There are very few fetal care centers in the country and being able to observe a fetal surgery was a wonderful, humbling, and unique experience," she says.
Inglesby advises future students to make the most of the rare opportunity to have a full access pass to the organization. "Make the most of your experience and be proactive."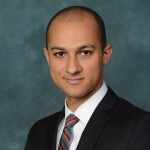 Nourldin Saad '17
Hennepin County Medical Center,  Minneapolis, Minnesota
 Nourldin Saad's favorite experience at Hennepin County Medical Center (HCMC) was the night he shadowed the Chief Medical Officer in the Emergency Department where patients with traumatic injuries are admitted. HCMC is a Level 1 Trauma Center with one of the busiest Emergency Departments in the nation.
Saad had open access to all departments at HCMC, an urban safety net hospital that provides care to all people regardless of ability to pay.  About 80 percent of its patients are governmental beneficiaries.
His summer residency project revolved around the feasibility of providing durable medical equipment to HCMC's sleep center, and possibly using the project as a pilot for other departments in the hospital.
"I learned a lot about reimbursement rates from Medicare and Medicaid, especially in a hospital system that is struggling due to their payer mix," says Saad. "I also learned that third parties are willing to help hospitals with these types of new initiatives."
Saad's advice for future students? "Take advantage of the opportunity to explore and learn about healthcare administration during your summer residency. The experience will validate your chosen career path."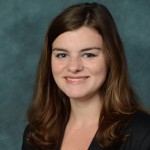 Grace Todd '17
UNC Health Care, Chapel Hill, North Carolina
A favorite moment during Grace Todd's summer residency was when she helped lead a Lean Six Sigma course. UNC Health Care allowed Todd to participate in certification courses throughout the summer, and a team member offered her the opportunity to lead a section of a course near the end of her residency.
"I was proud that I had challenged myself to do this, because it showed how much I learned during my summer residency," she says.
Her summer residency project focused on developing a strategy to better leverage the web-based knowledge management platform utilized by the department of Operational Efficiency, which provides process improvement guidance to the organization.
"The department was expanding rapidly in the amount of services it offered, but time and resources were limited," says Todd.  "My project provided the framework and foundational knowledge the department needed to move forward and improve its system."
Grace recommends students try something new for their summer residency. "Pursuing a position within an academic medical center in an unfamiliar market was a great way to learn about a new type of healthcare organization, and it was an opportunity to narrow down my career interests."