History
The first existence of the environmental health program traces back to the earliest days of the University of Minnesota when the State Board of Health transferred to the campus and began offering courses in "sanitary sciences" addressing topics in sewage, ventilation, lighting, and heating of private homes.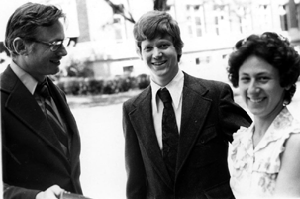 By the 1930s, the formalized Division of Sanitation and Public Health Engineering had emerged under the direction of Professor George Pierce within what was then known as the University's Health Department. In 1949, Professor Herbert Bosch partnered with Ruth Boynton, director of the health service, to create a program dedicated to the control of environmental hazards called public health engineering and later renamed environmental health.
In recent history, the Division of Environmental Health Science has continued to expand its research and academic programs. The division offers graduate, doctoral, and joint degrees in diverse concentrations. These concentrations focus on important and emerging issues in environmental health, including infectious diseases, toxicology, exposure sciences, environmental chemistry, industrial hygiene, medicine and nursing, epidemiology, injury prevention, and global health. Research continues to play a vital role as the division is home to multiple research and education centers, and collaborations with partner institutions.