"As a registered dietitian, I always wanted to be someone who could help people prevent disease, rather than treat them after they become sick, or develop diabetes."
And dietitians can actually provide evidence to inform and shape public policy. That's what led me to public health.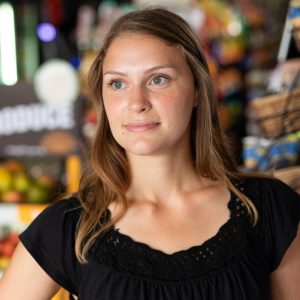 This summer as part of my program field experience, I worked with the Minneapolis Health Department conducting dozens of interviews with store owners across Minneapolis. We wanted to know how different cultural dietary preferences affect their compliance with the city's Staple Foods Ordinance requiring licensed grocery stores to carry a certain amount of staple food items. I was able to be out in the community while also doing research, and helping to inform policy — it was an amazing experience.
Often as a student, you feel you don't have much of an impact, because you're still learning. But I feel I've been given so many opportunities since I've been here to actually be out in the field working on the kinds of projects I want to do after I graduate. It's a great feeling.