EDIT Team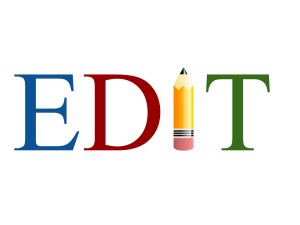 Equity, Diversity, and Inclusion Team (EDIT) is a School of Public Health initiative open to all students, faculty, and staff, whose primary mission is to proactively increase awareness around equity and diversity while building a more inclusive community by working together to host events and facilitate challenging conversations.
Programming includes:
Meetings held on the 10th of the month from 1-2 PM via Zoom
Book Club discussions (see below for past titles)
"Edible Education" Learning Spaces

These are lunch and learn style sessions to create an open community space to discuss topics in diversity, equity, and inclusion.

Programming also includes speaker events and panel discussions featured around popular topics with public health.
Previous EDIT Book Club Books
Mni Sota Makoce: The Land of The Dakota by Gwen Westerman
The Body is Not An Apology by Sonya Renee Taylor
Bad Blood: The Tuskegee Syphilis Experiment by James H. Jones
The White Racial Frame by Joe R. Feagin
Black Lives Matter: Special Report by Sue Bradford and Duchess Harris
Not That Bad by Roxane Gay