EDIT Team
Mission: To cultivate diversity, equity, and inclusion (DEI) training initiatives in alignment with the School of Public Health (SPH) Strategic Plan for Antiracism that increase understanding and engagement of antiracism, equity, inclusion and justice among faculty, staff, and students.
Purpose: The Equity, Diversity and Inclusion Training Team (EDIT 2.0) is the central development group for DEI training in SPH. This team will support the realization of an antiracist school by developing training programs and initiatives rooted in various aspects of, but not limited to, antiracism, equity, inclusion, and justice within public health. The team will research, develop, and implement ongoing DEI training programs as well as review potential speakers and trainers.
Expectations of team members:
Team members will attend monthly meetings geared at planning and implementing training initiatives for the SPH community.
Team members will engage in their own learning and development around antiracism, equity, inclusion, and justice with the support of the Coordinator of Diversity, Equity and Inclusion.
Team members will support and promote SPH schoolwide DEI training initiatives as well as departmental and division training initiatives.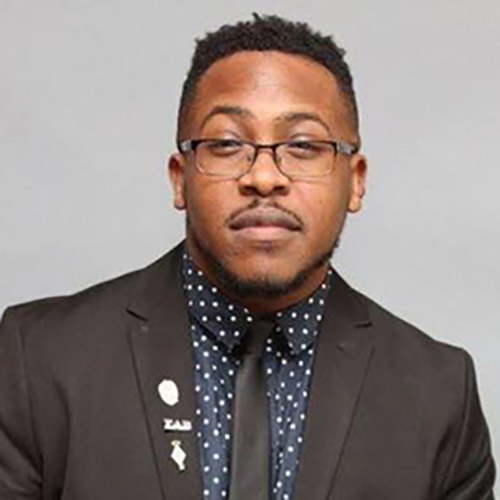 Gayle Smaller Jr.
Gayle (he/him/his) received his bachelor's degree from the University of Wisconsin-Madison and completed his master's degree at the University of Wisconsin-Milwaukee.
Read more
Gayle was born in Minneapolis and is the first in his family to receive a bachelor's degree and/or a master's degree. Prior to coming to the U of M, Gayle served at Augsburg University, at the University of Wisconsin-Madison and, most recently, as an academic advisor in the Reverend Dr. Martin Luther King Jr. Program in the U of M College of Liberal Arts here. Gayle is passionate about equity, justice and the development and utilization of human potential. You can sometimes find him performing poems or trying to inspire someone to be their best self.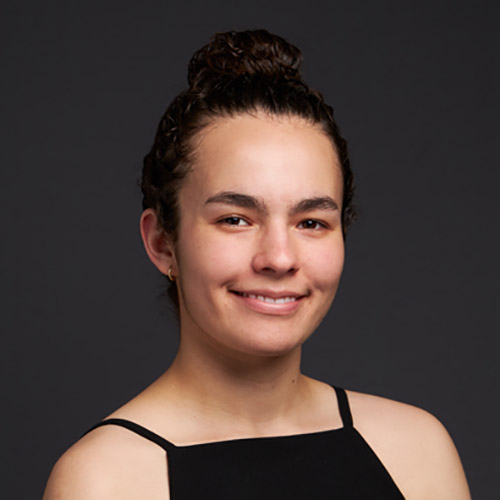 Rebecca Bianchi
Rebecca (she/they) is a first-year in the Master's of Healthcare Administration program and is serving to advocate and develop ways in which we can establish inclusive excellence within SPH. Rebecca is interested in the ways public health, social work, and healthcare administration can form a more equitable healthcare system.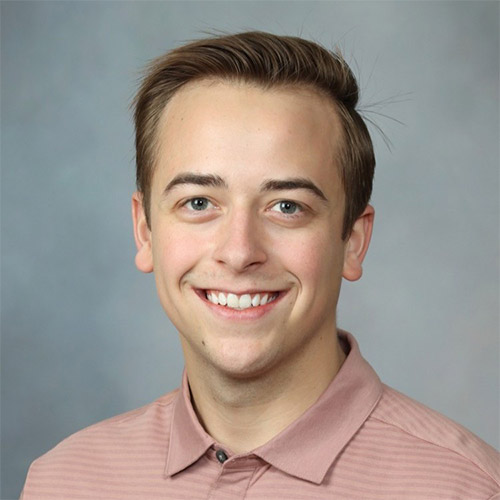 Jacob Cassens
Jacob (he/him/his) is a first-year student in the MPH program within the Environmental Health Department. Their intent in joining the SPH and pursuing an MPH is to elucidate some of the environmental determinants that perpetuate cycles of poverty within limited-resource populations.
Read more
Jacob brings a unique perspective, having focused on biology and economics in their undergraduate studies, attempting to understand how socioeconomic theory underpins the fabric of health and welfare disparities. Jacob is incredibly passionate about individuals and the power they wield – "which is why inclusivity, diversity, and equity lie at the forefront of my mission to become a public health researcher."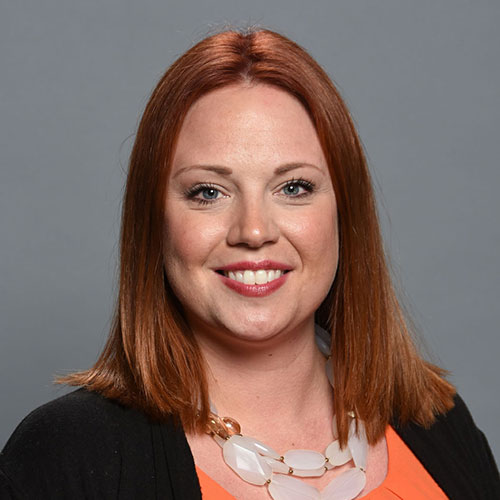 Emily Dunsworth
Emily Dunsworth (she/her/hers) is the Assistant Dean for Recruitment and Enrollment. Emily holds a JD and is a certified neutral mediator. Emily is passionate about racial justice and antiracism work, a passion she brings to her professional life, as well as to her work as an elected city councilperson.
Read more
In her 20 years of admissions experience, she has advocated for increased access to higher education for historically underrepresented populations through eliminating barriers, increasing transparency, and confronting systemic racism. She joined EDIT 2.0 to help facilitate challenging conversations that further the SPH's efforts to become an antiracist school.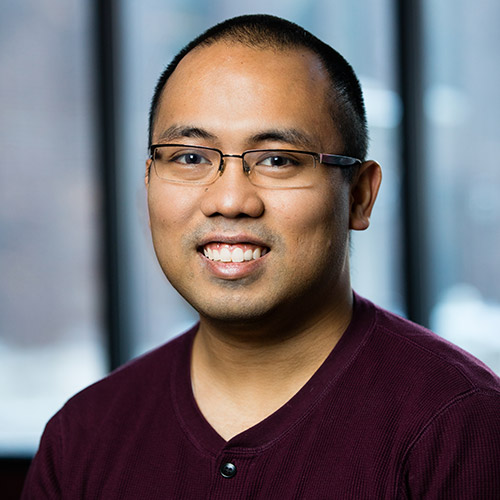 Mark Fiecas
Dr. Mark Fiecas (he/him/his) is an Assistant Professor in the Division of Biostatistics in the School of Public Health at the University of Minnesota, and co-director of the Analytics Core at the Masonic Institute of the Developing Brain.
Read more
Dr. Fiecas was involved in student recruiting, where while he served as chair he assisted in helping the University of Minnesota become a Partner of the Math Alliance, a nationwide organization whose mission is to guide undergraduate students from underrepresented groups to obtain a doctoral degree. He is involved with the Division of Biostatistics' public outreach and engagement activities. His motivation to serve on the EDIT Team is to provide perspectives as a 1.5 generation immigrant and assist the School in becoming even more outward-facing in its activities.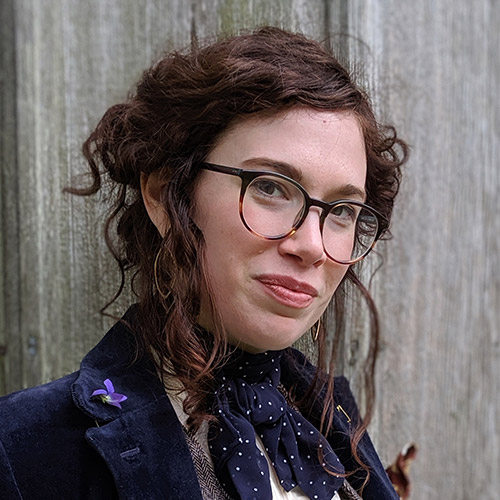 Emerson Fuller
Emerson Fuller (they/them or she/her) is an Executive Admin Specialist and joined the team in Epidemiology and Community Health in March 2021.
Read more
Emerson has prioritized incorporating equity and diversity work into their professional life since starting their first staff position at the U of MN in 2015, and most recently served on the SADI (Staff Advancing Diversity and Inclusion) Committee in the Medical School. They are inspired by people who are passionate and compassionate in their work, and look forward to continuing their DEI journey in the School of Public health and as part of EDIT 2.0.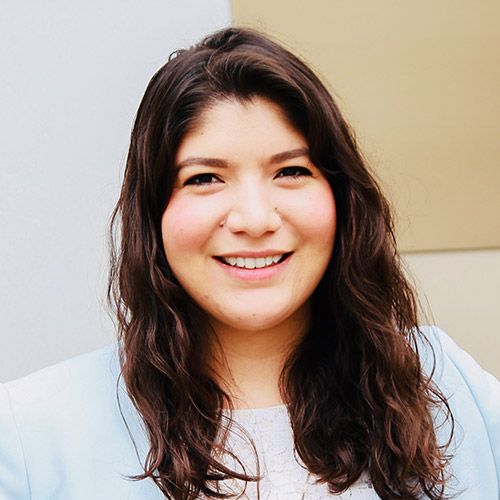 Marielynn Herrera
Marielynn Herrera (she/her/hers) is a graduate student in the Maternal and Child Health MPH program and a Graduate Assistant for Epidemiology and Community Health Student Services. She earned her undergraduate degree in Political Science and Spanish with a minor in Women's Studies from Purdue University.
Read more
Post-graduation she has served as an AmeriCorps service member in rural California with Latinx youth and in New Hampshire with domestic violence survivors. She has worked at various nonprofits that served historically excluded communities, like BIPOC womxn and their families, in Connecticut, Minnesota, and Maine. She is passionate about social and racial justice work and working with others to deepen their antiracism commitments. Marielynn currently lives in St. Paul with her partner, Alberto and their dog, Ludwig.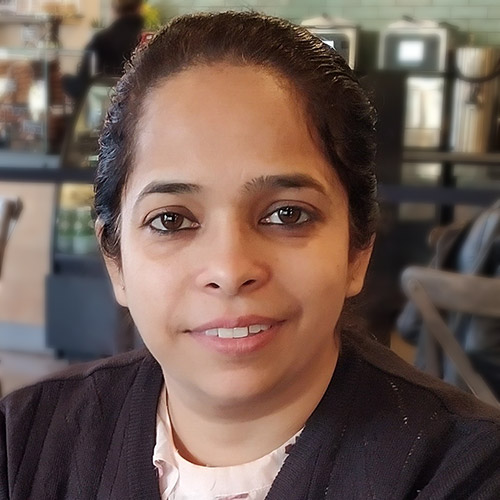 Amandeep Ratta
Amandeep (she/her/hers) is a medical doctor and public health professional from India who has been advocating for strengthening public health systems to provide quality care around birth to underprivileged populations in their country.
Read more
Amandeep has come to SPH to, "widen the horizons of my learning and understanding of policy level issues around maternal and child health to be able to serve at international level. I want to share my experiences at the bigger platform. At the same time, I want to learn about the Diverse cultures in the world and be a better advocate for promoting inclusion and equity."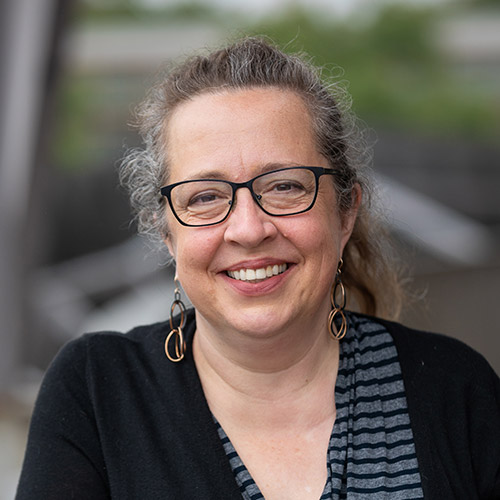 Marta Shore
Marta (she/her/hers) is a Lecturer in the Biostatistics Division who teaches introductory biostatistics courses to graduate students who are not in the Biostats division. She is also a Mental Health Advocate and co-chair of both the Community Outreach and Diversity, Culture, and Inclusion committees in Biostatistics.
Read more
Marta is now in their 13th year of teaching, and has developed expertise in explaining concepts to people who are not familiar with them. Marta hopes, "to bring this expertise to the EDIT team to help train our school (and myself) to better understand systemic racism in public health and be anti-racist in our work and actions."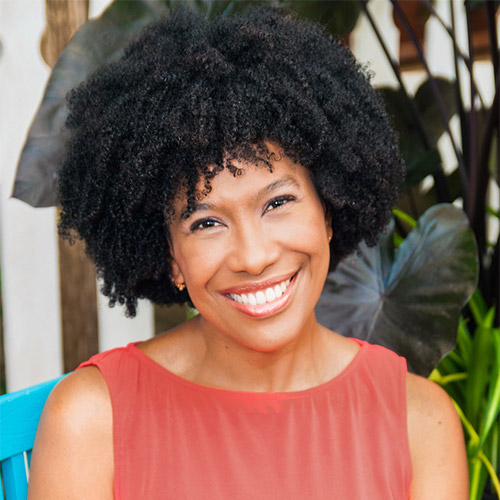 Clemen Wilcox
Clemen Wilcox (she/her/hers) is originally from Colombia, South America. Her native language is Spanish. She holds a 5-year degree in Industrial Engineering from the Technological University of Pereira – Colombia, and currently is working on her MBA at the Carlson School of Management.
Read more
She graduated as Community Leader from the Greater Des Moines Leadership Institute in Iowa, and is an Advanced Communicator Bronze from Toastmasters International. Clemen has experience in business, marketing, and entrepreneurship. Clemen founded a marketing consulting business named Everything-Spanish® where she helped clients targeting the Hispanic/Latino population. Currently, Clemen is the Research Engagement Specialist for the 10,000 Families Study of the University of Minnesota. She loves volunteering for different causes, and enjoys being involved in community activities highlighting the importance of equity and inclusion. Clemen, her husband Ryan, and their cat, Leonardo DiCATrio, live in Saint Paul – Minnesota. "I have experienced how difficult it is for a person of color to succeed in all ways of life including Academia. I believe that the School of Public Health needs to be better prepared to welcome and support students, faculty, and staff of color, and other minorities. There is a strong need for unbiased and inclusion & equity training to facilitate the process. I am willing to share my personal experience to contribute to this change."