Presented by the Center For Bioethics Grand Rounds
The COVID-19 pandemic has underscored the lack of resources and oversight that hinders medical care for incarcerated people in the United States. The US Supreme Court has held that "deliberate indifference" to "serious medical needs" violates the Constitution. But this legal standard does not assure the consistent provision of health care services. This leads the United States to fall behind European nations that define universal standards of care grounded in principles of human rights and the ideal of equivalence that incarcerated and non-incarcerated people are entitled to the same health care. Drawing on a normative analysis and empirical research, this talk describes an incremental strategy based on expanding Medicaid into correctional facilities and improving comprehensive oversight that would move closer to the normative ideal without resolving many of the thorny problems of correctional health care.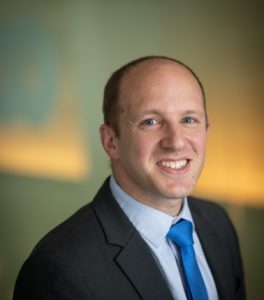 Presenter
Brendan Saloner, PhD, is a Bloomberg Associate Professor of Addiction and Overdose in the Department of Health Policy and Management at the Johns Hopkins Bloomberg School of Public Health and core faculty in the Berman Institute of Bioethics. He focuses on improving the health care safety net for low-income and disadvantaged populations with a special emphasis on people who use drugs and people in the criminal legal system. Dr. Saloner co-leads the evaluation team of the Bloomberg Overdose Initiative, and has received grants from the National Institute on Drug Abuse, Arnold Ventures, and the Greenwall Foundation. He has published widely on topics such as access to Medicaid funded services, substance use policy, and the ethics of resource allocation in public programs.