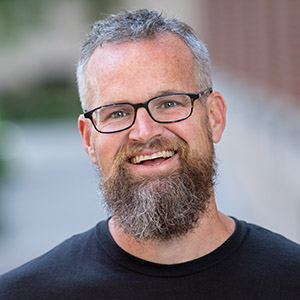 Presented by Jude Mikal, PhD
Instructor
Vice Chair, Research Committee
Division of Health Policy & Management
What does our social media engagement say about our mental or emotional health?  And is it possible to piece together a profile of someone's emotional state using social media data? The relationship between social media and mental and physical health is nearly irrefutable along two key dimensions: our health impacts our social media use, and our social media use impacts our health. However, as computational methods are developed to read and synthesize the staggering amounts of data produced by social media users each day, a new dimension is emerging: what insight do the trace elements of our online interactions provide about our emotional health or our response to stressful life events.
Jude Mikal looks at the complete corpus of posts from the breast cancer subreddit forum: qualitatively organizing posts by stressor and applying computational analysis to qualify posts as "high anxiety."  He then use content analysis to identify key drivers of elevated anxiety.  Results provide insights into (1) when individuals suspecting breast cancer are likely to feel acute anxiety, (2) what elements of the diagnostic process exacerbate anxiety, and (3) how clinicians can avoid inadvertently exacerbating patient anxiety.