The SPH Alumni Society encourages connections between alumni and students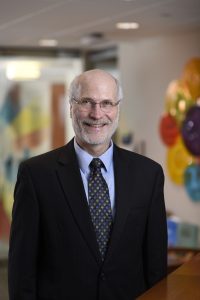 in an informal series of events we call Lunch Breaks. Our March Lunch Break features Robert Jacobson, MD, FAAP, who will share his expertise in COVID-19 vaccination for children. As Dr. Jacobson says, "We base our recommendation for vaccination on four aspects. These include not just how effective a vaccine is but how safe that vaccine is. These also include how necessary the vaccine is and how there are no reasonable alternatives." After hearing from Dr. Jacobson, alumni and students will have a chance for conversation with each other about implications for public health research and practice, and then have a chance to ask questions of our expert.
About our guest expert:
Robert M Jacobson, MD, FAAP, is a Professor of Pediatrics at Mayo Clinic with appointments in Community Pediatric and Adolescent Medicine, Pediatric Infectious Disease, and Epidemiology. He works as a primary care pediatrician at Mayo Clinic in Rochester, Minnesota, where he has lived more than 30 years with his wife, having raised four children there. He teaches research methods and evidence-based medicine to faculty, pediatric residents, and pediatric subspecialty fellows. He serves as the Medical Director for the Immunization Program for Mayo Clinic's Primary Care in Southeast Minnesota. He is also an NIH funded investigator and conducts research to improve the uptake of vaccines. He has authored more than 255 peer-reviewed original scientific reports and 17 medical book chapters.
This event is hosted by the SPH Alumni Society as a space to encourage connections between alumni and students. All are welcome.