Mindful Journaling: Micro-Gratitude, Manifestation & More.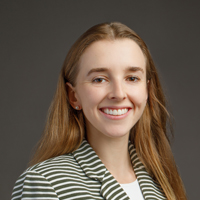 Journaling can be a wonderful exercise to incorporate into your mindfulness practice! Learn how you might use micro-gratitude journaling and manifestation to relieve anxiety, reflect on the present moment, and visualize your "next best thing." Instructor, Kayla Del Biondo, will explain what micro-gratitude and manifestation are, offer examples, and provide journal prompts to help you get started.
Kayla Del Biondo is health sciences librarian and an avid journal-er. She has been journaling for six years and hopes to write a memoir in the near future. (Disclosures: presenter does not have any medical training for treating anxiety and is not giving medical advice as part of this presentation. Giving this presentation is a running passion project of Kayla's and is separate from her professional work as a librarian).
This event is hosted by the SPH Alumni Society as a space to encourage connections between alumni and students. All are welcome.