David will help us understand the importance of a work environment that brings people along as leaders, not followers, an environment that empowers people by giving them control, not taking control. He will also provide insights on how choosing your words can dramatically improve decision-making and execution skills for teams.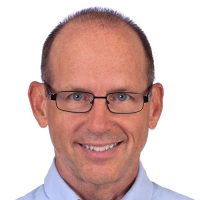 L. David Marquet
Student of leadership and organizational design, former nuclear submarine Commander, and named one of the Top 100 Leadership Speakers by Inc. Magazine. David is the author of the Amazon #1 Best Seller: Turn the Ship Around!, and The Turn the Ship Around Workbook. David's recently released book, Leadership is Language, is on The Wall Street Journal's Top 10 Best-Selling Business Book List.
David Marquet imagines a workplace where everyone engages and contributes their full intellectual capacity, a place where people are healthier and happier because they have more control over their work–a place where everyone is a leader.