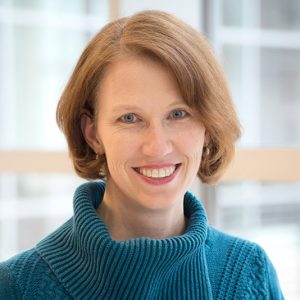 Dear SPH faculty, staff, and students:
I am pleased to announce that Jean Abraham, Wegmiller Professor and director of the Master of Healthcare Administration (MHA) program, will serve as interim division head of Health Policy and Management (HPM), effective Feb. 1 as Mayo Professor Tim Beebe becomes interim dean of the School of Public Health (SPH).
Jean's leadership experience and the overwhelming show of support from HPM faculty and staff for Jean's appointment make me confident in her success in this interim role.
Jean joined SPH in 2005. She is a health economist who served as senior economist with the President's Council of Economic Advisers in Washington, DC, and is a national expert in healthcare financing and use, particularly employer and employee decision-making with respect to health insurance and provider markets. The media frequently calls on her to provide insight into health plans, consumer behavior, and the Affordable Care Act (ACA), and she has given more than 60 speeches on federal health reform to diverse audiences to help demystify the subject.
For the past six years, Jean has led the SPH Master of Healthcare Administration (MHA) program. Under her leadership, the MHA program rankings rose from #3 to #2 (U.S. News and World Report) largely because of the curricular and programmatic innovations that Jean introduced and fosters. She is currently leading an initiative focused on promoting greater diversity, equity, and inclusion within the MHA program by focusing on admissions processes, curriculum revisions, professional development programming, and building a more inclusive student environment.
In addition to her prominence as a researcher, collaborator, and academic leader, Jean is a dedicated and skilled professor and has been awarded numerous SPH and MHA awards that honor her excellence in teaching.
As interim division head, Jean will serve as the chief academic and administrative leader of the division. She will report to the interim dean and serve as a member of the SPH Leadership Team helping lead the direction of the entire school at this important time as we prepare for the launch of a national search for a permanent dean later this year.
Over the coming weeks, Tim, Jean, and HPM faculty and staff will work closely to ensure a smooth leadership transition. Part of that transition involves naming an interim director for the MHA program to serve as Jean steps into the interim division head role. More communications about this position are forthcoming.
Please join me in thanking Jean for her willingness to serve as interim division head.
Sincerely yours,
John R. Finnegan Jr.
Dean and Professor, School of Public Health
Read more about Jean Abraham (bio)