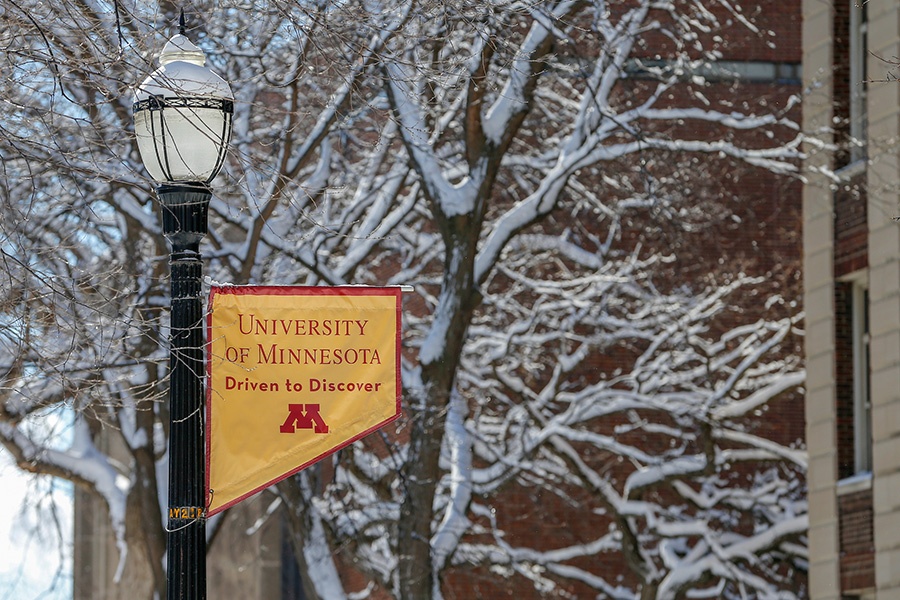 2022 was a year of transition from COVID-imposed isolation to a time of cautious opening up to family and friends, colleagues, and fellow students. Many of us are in our offices part-time and enjoying the camaraderie of working face-to-face. It's good to be back!
This year we celebrated the anniversary of our Strategic Plan for Antiracism (SPAR) that guides our determination to fundamentally change our school into one that is actively antiracist and that forges and upholds a culture where everyone feels they belong. In the past year, we have made strides toward those goals and many of us have soberly examined our own attitudes and biases. SPAR will keep us moving ahead as we do the hard work of change.
In the data, stories, and photos below, you'll get a glimpse of what our school has done this year to make the world a healthier place through our research, teaching, and relationships with our community. Here's to continued growth and a peaceful 2023!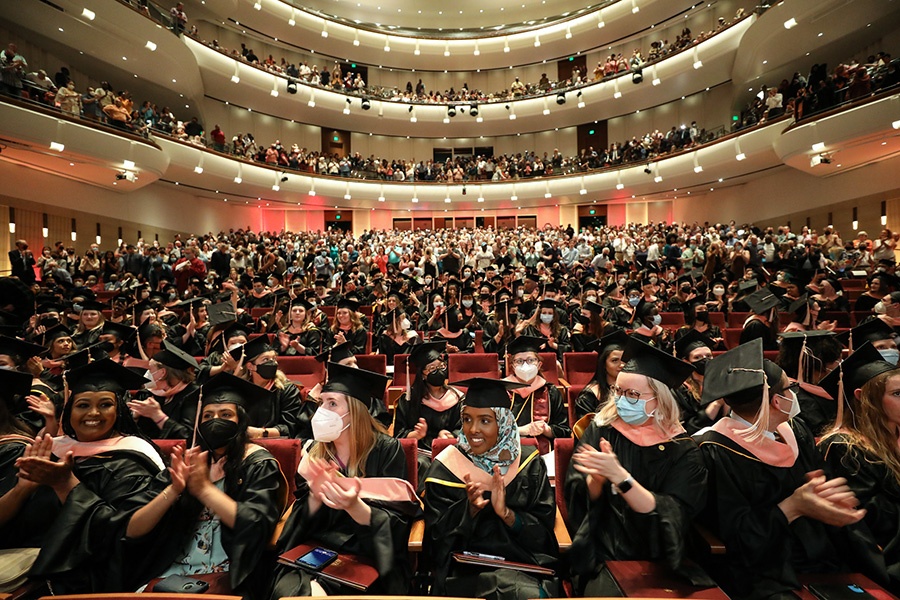 Our community in 2022
102 new staff
12 new faculty
12,378 living alumni
1,025 current students
418  incoming students for spring, summer, and fall 2022 semesters, combined:

American Indian, Black, Indigenous, and students of color made up 26% of students
Students come from 30 countries, 36 states and DC, and 130 undergraduate schools
One year of antiracism
In July 2022, SPH wrapped up the first year of its five-year Strategic Plan for Antiracism (SPAR), the map that is guiding the school as it travels with determination toward a greater understanding of racism and how to combat it personally and professionally. An annual report celebrates SPAR's one-year anniversary, highlighting lessons the school has learned and the progress it has made as it encourages every staff, faculty, and student to play a role in the plan's success.
Feather LaRoche, SPH Native American student services coordinator and a member of the Kul Wicasa Oyate Tribe from Lower Brule, SD, says that in pursuit of antiracism, we need to give students all the support we can muster. 
"My vision for an antiracist school is one that provides abundant financial, academic, and cultural support to the point where all Black, Indigenous, and students of color feel like they belong. These students need to know that we value them. We want our student life here to be diverse, to be expansive, to be multicultural, and to be future-focused. And to do that, we need to give incoming and current students the tools they need to feel both safe and energized."
Finnegan retires after 17 years as dean
John Finnegan was the school's trusted dean and steadfast leader for 17 years. He retired on January 31, 2022, after more than 40 years at SPH and in leadership positions of ever-increasing responsibility. With the help of the school community, he ushered in advances and innovations, including growing the number of women and people of color on the faculty, enlarging the student body from 350 in 1998 to more than 1,000 today, and meeting the school's historic $40 million campaign goal in 2021. His support of the Strategic Plan for Antirascism was vital to its creation. Thank you, Dean Emeritus Finnegan!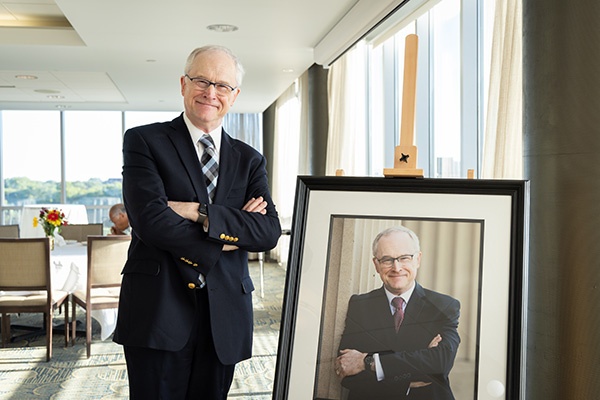 Tim Beebe steps up
On Dean Finnegan's retirement, Tim Beebe, Mayo Professor and head of the Division of Health Policy and Management, stepped up on February 1 to lead the School of Public Health. Beebe will serve as interim dean until Provost Rachel Croson names a permanent dean in 2023. Beebe is making the very best of his time, using his solid, collaborative, and respectful leadership style to advance the school's critical financial, perceptual, and cultural priorities (UMN Login Required) essential for preparing us for the next dean. He is also forging relationships across the University and in the national public health community to raise the profile of our school.
Professor Bruce Alexander rejoined SPH in January as the head of the Division of Environmental Health Sciences. He focuses on developing multidisciplinary approaches to complex public health problems and building public health research and practice capacity. As an occupational and environmental epidemiologist, his research interests include injury prevention and control, One Health, and the health of agricultural populations.
Thierry Chekouo joined SPH in August and is an assistant professor and a Medtronic Faculty Fellow. A special focus of his research is developing integrative Bayesian models that combine different sources of data for biomarker discovery and clinical prediction. Those models can take into account prior biological knowledge in order to better predict clinical outcomes.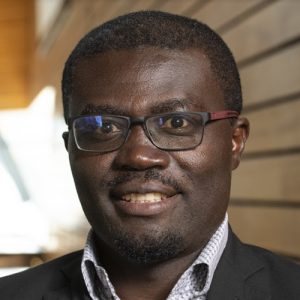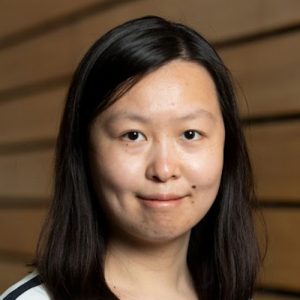 Biyue Dai joined SPH in May as an assistant professor. As a biostatistician, her research interests include survival analysis, high dimensional data analysis, and the design and analysis of clinical trials. She's a member of CCBR, where she supports several global clinical trials and epidemiological studies related to HIV-associated meningitis.
Assistant Professor Melanie Firestone received her PhD at SPH in 2020 and joined the faculty in August. Her interests are at the intersection of environmental health and infectious diseases, specifically related to foodborne illness prevention. As a former CDC disease detective, she dedicates her career to research that can be readily translated to real-world policies and practices.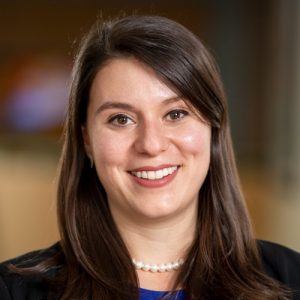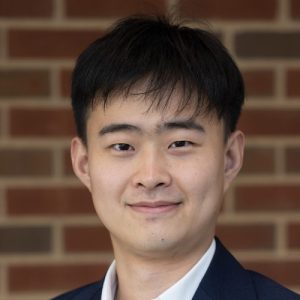 Assistant Professor Jue "Marquis" Hou joined SPH in May. He is exploring how to extract information from electronic health records (EHR) while protecting individuals' privacy using an emerging trend called "federated learning" that can combine information from various EHR.
Health services researcher J'Mag Karbeah earned her PhD at SPH in 2022 and joined the faculty as an assistant professor in August. She uses mixed-method and community-based participatory research to build an empirical body of research that identifies how structural racism has an impact on maternal, infant, and child health.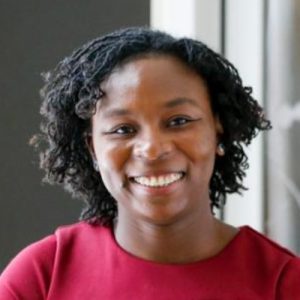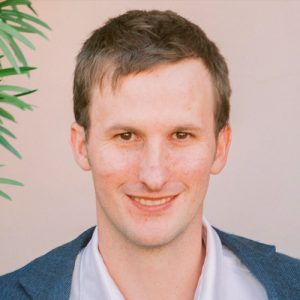 Benjamin Langworthy joined SPH as an assistant professor in July. His methodological research interests include competing risks survival analysis, missing data, and causal inference for clustered data. His areas of applied research include hearing loss, improved use of nasal spray for rhinosinusitis patients, early child brain and cognitive development, and adverse events in cancer patients.
Physician Drissa Toure joined SPH in July as an assistant professor. He dedicates his career to building community-based participatory programs to improve healthcare access for disadvantaged children and women and to optimizing early childhood education and development in underserved communities.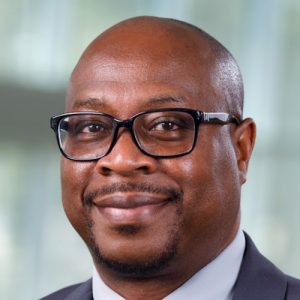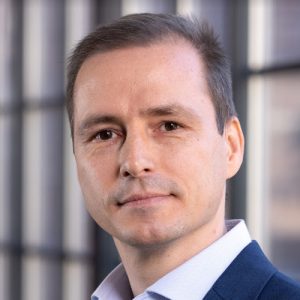 Steffen Ventz joined SPH as an assistant professor in August. His interests include Bayesian statistics and statistical decision theory, design of experiments and adaptive sequential statistical methods, meta-analysis, and data integration. He applies novel statistical methods in oncology and infectious diseases.
Caitlin Ward joined SPH as an assistant professor in November. Her research focuses on the development of Bayesian models in settings with complex or correlated data, such as infectious disease modeling and spatio-temporal disease mapping. She's currently working on methods for modeling dynamic behavioral change during an epidemic and applying these methods to COVID-19 data.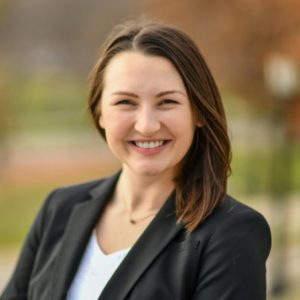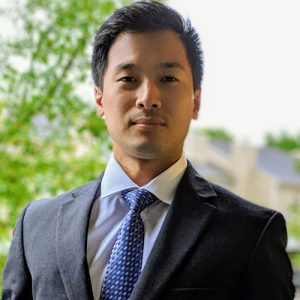 Assistant Professor Ivan Wu joined SPH in September. As a trained clinical psychologist, he explores the mechanisms underlying social determinants of minority-related stress, lifestyle behaviors, and health to create culturally appropriate and sensitive community-based behavioral interventions. 
Xiao Zang joined SPH in October as an assistant professor. His research focuses on evaluating health equity and public health interventions aiming to prevent and treat HIV/AIDS and opioid overdose deaths using simulation modeling methods. Additionally, he's interested in health policy analysis using quasi-experimental and other quantitative methods.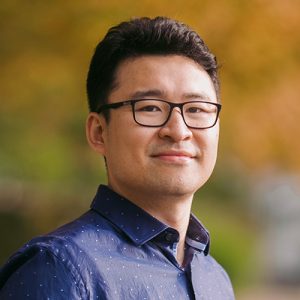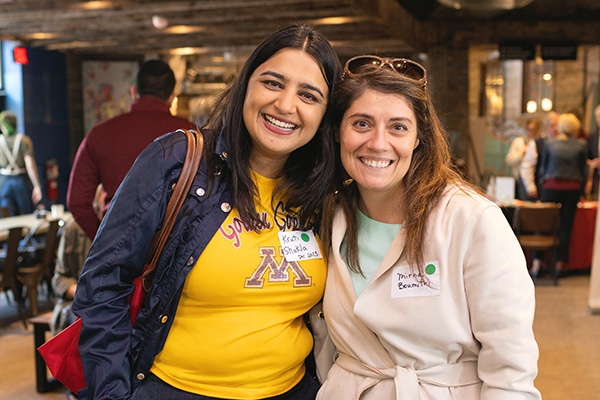 MHA program celebrates 75 years
In May, the Master of Healthcare Administration (MHA) program celebrated 75 years of educating leaders to advance health and well-being in the U.S. and across the world. For faculty, staff, MHA students, and alumni, it was a weekend-long birthday party with picnics, shared meals, and a healthcare leadership symposium. The MHA program was one of the first in the nation and has become a model for other healthcare management programs. A video created for the anniversary shows the depth of the program, which is continually ranked among the top three in the country. In 2022, it received the Award for Sustainability in Healthcare Management Education and Practice from CAMHE, the organization that accredits MHA programs.
Welcoming undergraduates to SPH!
On December 16, the University of Minnesota Board of Regents approved an undergraduate major in public health, a degree program aimed at meeting the country's critical need for a skilled, diverse public health workforce. The new Bachelor of Arts (BA) degree in public health, launching in fall 2023, will be the first time in the school's 78-year history that it has offered an undergraduate degree.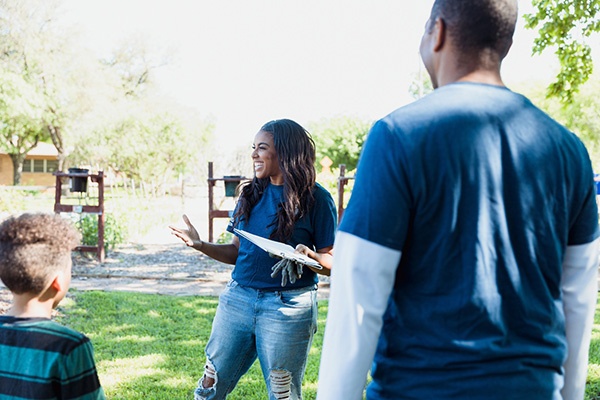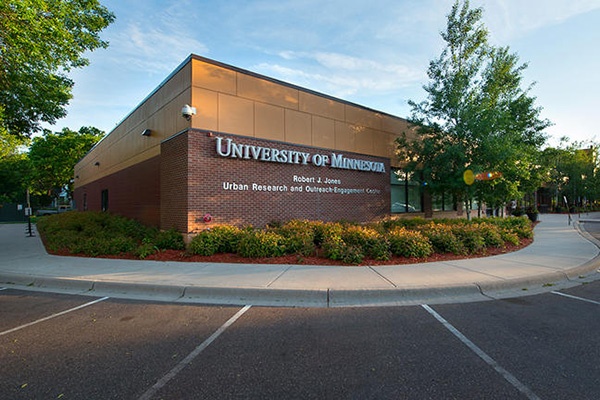 CARHE finds a physical home
The Center for Antiracism Research for Health Equity (CARHE), which SPH established in 2021, moved into the University's Robert J. Jones Urban Research and Outreach-Engagement Center (UROC) building (pictured) on Plymouth Ave. N. in Minneapolis. This year, CARHE also released its website and continued to build its research portfolio.
SPH Behind the Scenes
Tune in to our new video series that SPH launched this year. Interim Dean Tim Beebe visits some of our school's 30+ centers and talks with the people behind the scenes. Meant for our SPH community, the series showcases the incredible work of faculty and staff and their national and international impact. In this shot from the soon-to-be-released video at the Upper Midwest Agricultural Safety and Health Center (UMASH), Beebe is speaking with Chela Vázquez, project coordinator for immigrant worker training. The series will continue in 2023!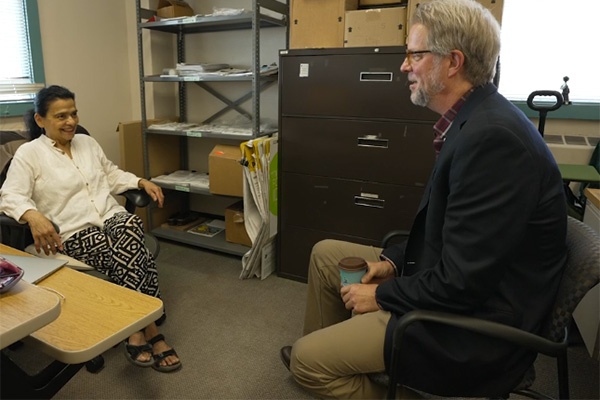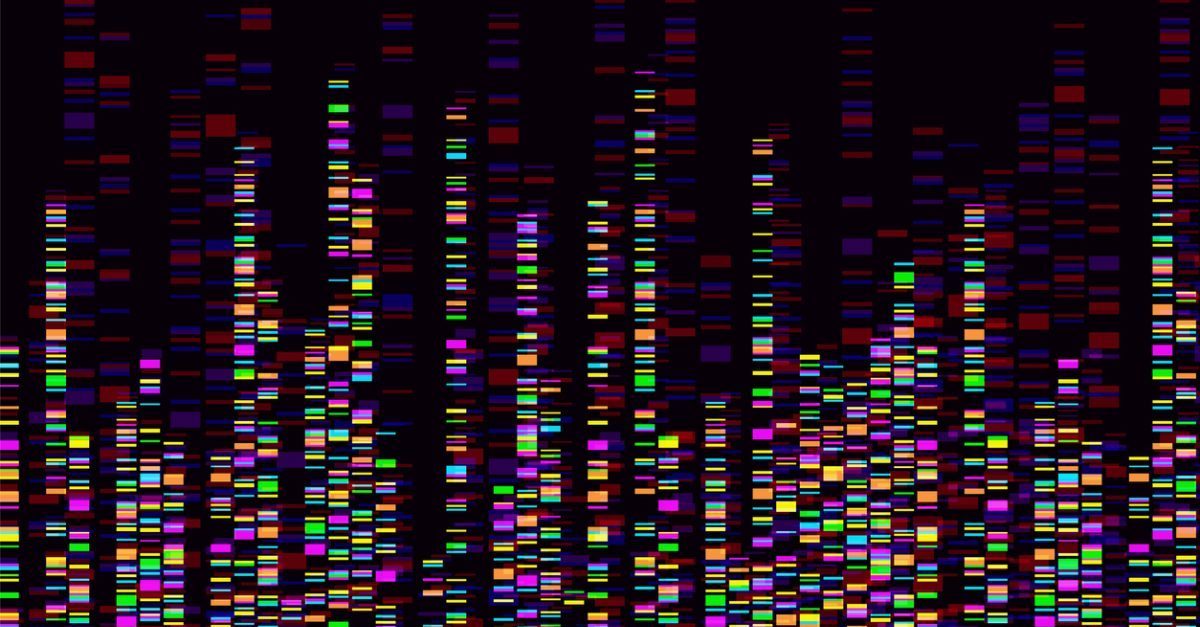 Gathering spot for genomic data
Biostatistics Professor Saonli Basu is leading a partnership to create the Genomic Data Commons at the University. Currently, data related to genomic research is spread across the U and each researcher uses their own criteria to clean and sort it before they use it. That makes it extremely difficult for others to reproduce that research to verify results. Having cleaned and sorted data in a single place where it can be shared will make genomic research more effective and encourage collaborations and joint problem-solving.
TRaining in Informatics for Underrepresented Minorities in Public Health (TRIUMPH) Consortium
The School of Public Health and School of Nursing are leading TRIUMPH, a five-school consortium to advance health equity by creating pathways to careers in public health informatics and technology for underrepresented students and individuals already in the public health workforce. TRIUMPH plans to train more than 600 students and public health professionals at universities that have historically served Black, Latinx, and Native American people.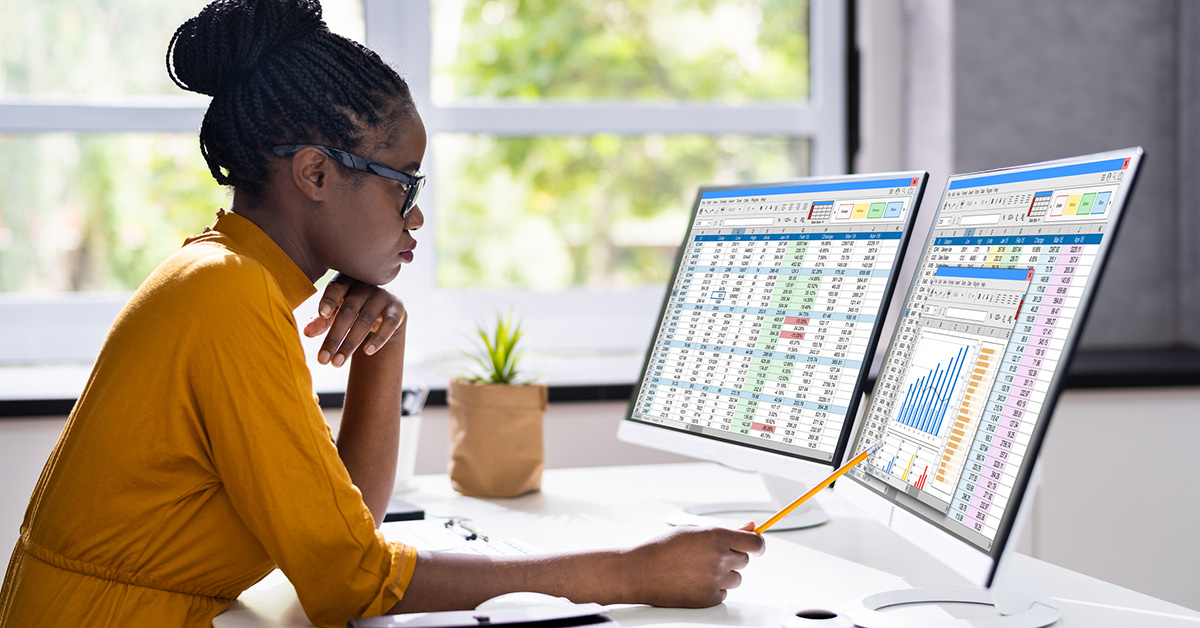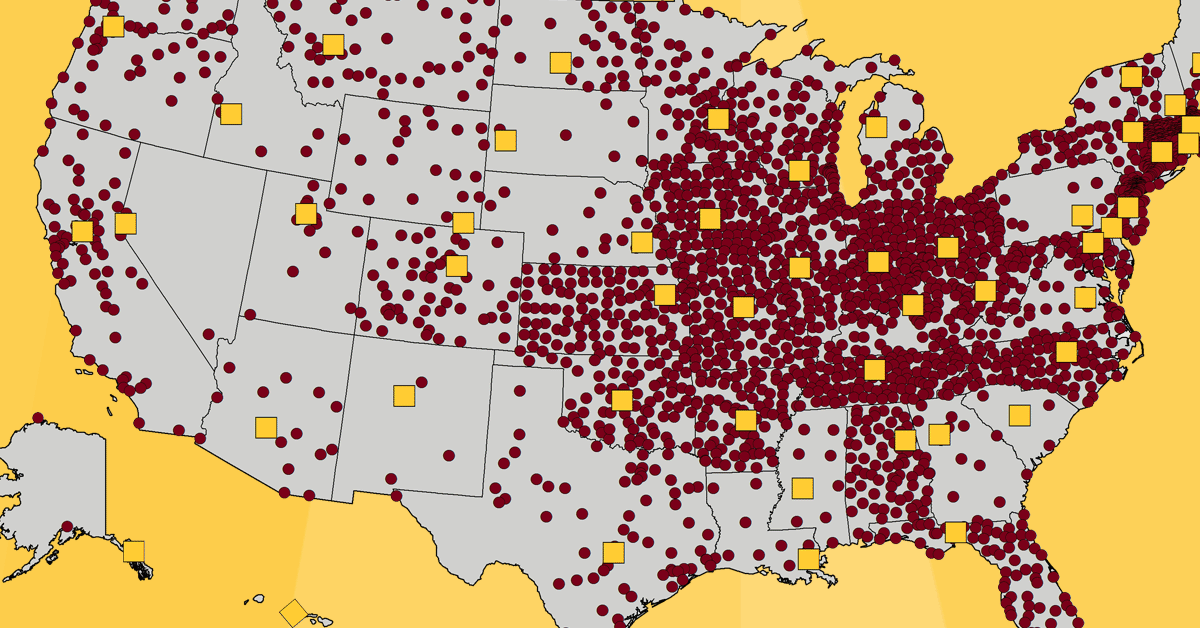 Bringing systems research to public health
The School of Public Health launched the Center for Public Health Systems (CPHS) to add to its portfolio of public health workforce initiatives. CPHS conducts field-defining public health systems research and provides direct service to health departments across the U.S. with technical assistance and evaluation work.
Consortium for Workforce Research in Public Health (CWORPH)
The SPH Center for Public Health Systems is leading CWORPH, a unique collaboration of six U.S. universities, including Columbia and Johns Hopkins, that conducts rigorous, practice-oriented research to help government health departments identify and understand how to fill their workforce gaps.
Minnesota Public Health Corps
The School of Public Health is partnering with AmeriCorps to provide training for the new Minnesota Public Health Corps to increase immediate capacity within the public health field and create a diverse pipeline of future public health employees. 150 members will deliver critical public health services through community engagement and community health needs assessment, with a priority on serving communities with the highest needs.
Minnesota Prepared
Minnesota Prepared, a collaboration among the School of Public Health, the Minnesota Department of Health, and other governmental public health agencies across the state, was created to broaden the pathway to careers in public health agencies and provide training and education in emergency preparedness and response for current public health staff, public health students, and future public health workers.
Associate Professor

Claudia Muñoz-Zanzi:

Award for Global Engagement 

Professor

Shalini Kulasingam:

Sara Evans Faculty Woman Scholar/Leader Award

Dean and Professor Emeritus

John Finnegan:

President's Award for Outstanding Service

Students

Shehrose Charania

and

Malia Lambrecht:

2022 David A. Winston Health Policy Scholarship

Associate Professor

Ruby Nguyen:

Horace T. Morse-University of Minnesota Alumni Association Award for Outstanding Contributions to Undergraduate Education

Professor

Irina Stepanov

: Distinguished McKnight University Professor 

Professor

Katy Backes Kozhimannil

, Associate Professor

Carrie Henning-Smith

, and student

Julia Interrante:

2022 Rural Health Awards

Students Cory Anderson, Delaine Anderson, Alexandria Kristensen-Cabrera, Emily McGuire, and Sarah Samorodnitsky:

President's Student Leadership & Service Award