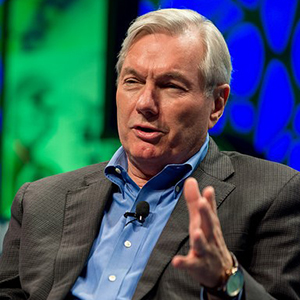 Michael Osterholm, Ph.D., MPH, University of Minnesota Regents Professor, McKnight Presidential Endowed Chair in Public Health, and director of the Center for Infectious Disease Research and Policy (CIDRAP), has been selected by the U.S. Department of State as one of five 2018 U.S. Science Envoys.
Other 2018 U.S. Science Envoys include Charles Frank Bolden Jr., (USMC-Ret.), the former Administrator of the National Aeronautics and Space Administration, and Robert S. Langer, Sci.D., FREng, one of 13 Institute Professors at the Massachusetts Institute of Technology and recipient of the U.S. National Medal of Science (2006) and the U.S. National Medal of Technology and Innovation (2011).
An internationally recognized expert in infectious disease epidemiology, Osterholm is a leader in the research, prevention, and control of infectious diseases throughout the world. He is a member of the National Academy of Medicine and the Council on Foreign Relations.
Osterholm is co-author of the 2017 book, Deadliest Enemy: Our War Against Killer Germs, in which he not only details the most pressing infectious disease threats of our day, but also lays out a nine-point strategy on how to address them, with preventing a global flu pandemic at the top of the list.
As a Science Envoy for Health Security, Osterholm will combat biological threats by working with priority countries on infectious disease preparedness and antimicrobial stewardship. As a foundation for his work throughout the world, Osterholm will utilize and promote the CIDRAP Antimicrobial Stewardship Project website. The CIDRAP Antimicrobial Stewardship Project offers freely available, high-quality online information and educational resources to international audiences on antimicrobial stewardship practice, research, and policy.
Additionally, Osterholm's work will be guided by the nine-point strategy detailed in his book.
The Science Envoy program, first launched in 2009, deploys preeminent scientists to build on American scientific and technical ingenuity, support innovation, and demonstrate American leadership to U.S. allies. Science Envoys are selected through a collaborative process led by the Assistant Secretary for Oceans and International Environmental and Scientific Affairs (OES) and approved by the Secretary of State to be dispatched internationally to elevate key science and technology issues in support of U.S. national security priorities.
Osterholm and other Science Envoys will engage internationally at the citizen and government levels to forge beneficial relationships between other nations and the United States, develop partnerships, and improve collaboration. Science Envoys leverage their international leadership, influence, and expertise in priority countries to advance solutions to shared science and technology challenges.
Science Envoys travel as private citizens and help inform the Department of State, the interagency and the scientific community about opportunities for science and technology cooperation.
Osterholm is the Distinguished Teaching Professor in the School of Public Health's Division of Environmental Health Sciences.