Robert L. Kane Chair in Long-Term Care & Aging and United Way Scholarship Program
Call for Applications
The Robert L. Kane Endowed Chair in Long-Term Care and Aging and the Greater Twin Cities United Way have partnered to provide three internships to qualified graduate or professional students during the 2020-2021 academic year.
Interns can be from any University of Minnesota program and the main requirement is that interns are interested in serving older people and/or those who care for them. Students selected will be matched with internships at various United Way-supported agencies that serve older adults. Projects are one or two semesters in length and approximately 10-20 hours per week (hours may vary).
Recipients will receive $3,000 to be used toward tuition.
Application deadline: September 15, 2020
Questions?
Ann Emery
carl0219@umn.edu
612-626-9515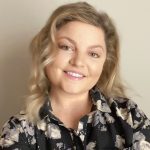 Kayla Chapman
Master of Public Health Candidate, Public Health Administration & Policy University of Minnesota School of Public Health
At Amherst H. Wilder Foundation I will be working with the Director of Healthy Aging & Caretaking Services, Maureen Kenney. I will be facilitating a work group dedicated to expanding their customized living services that currently serve individuals in two Saint Paul Public Housing apartment buildings. The Ultimate goal is to increase the reach of Wilder's customized living services to support individuals in the community who need daily assistance to live independently and prevent or delay the need to move into a nursing home.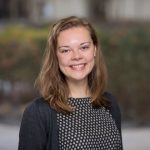 Abigail Fink
Master of Public Health Candidate, Maternal & Child Health
University of Minnesota School of Public Health
I am a first year Maternal and Child Health MPH student, with a minor in Epidemiology. I am working with Centro Tyrone Guzman on the Wise Elders program, which builds community among aging adults and provides a variety of educational, health, and recreational activities for them and their families. I will be helping to create a packet of program materials for the families of aging adults with Alzeihmer's and dementia. The packet will serve as a resource for family members to continue memory exercises at home and support the health and well-being of their loved ones.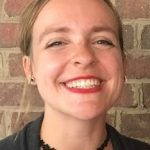 Alexandria Grimes
Master of Public Policy Candidate, Public PolicyHumphrey School of Public Affairs
I'm a second year student at the Humphrey School, pursuing a Master's Degree in Public Policy along with graduate minors in Urban and Regional Planning and Health Equity. Prior to beginning my graduate studies, I worked in Medicare and long-term care coordination and advocacy. I'm interested in the ways public policy can be used as a tool to improve the lives of older adults. This semester, I'll be working with the Alzheimer's Association to assist with the MDH rule-making process surrounding the elder abuse protections that passed the legislature last session. I'm hoping to gain a better understanding of how the state implements new regulations, and I'm looking forward to assisting the Alzheimer's Association with the process!