2021-2022 Fesler Lampert Chair in Aging Studies: Carrie Henning-Smith, PhD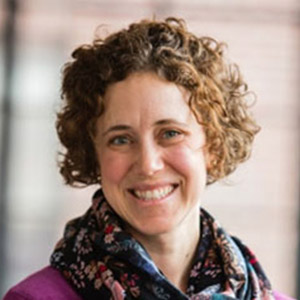 As an Associate Professor of Health Policy and Management and Deputy Director of the University of Minnesota Rural Health Research Center, I have devoted my career to advancing health equity for older adults, and to identifying how place impacts  health and quality of life. My research is focused on a wide variety of aging-related topics, including access to and quality of long-term care; supporting aging in place in rural communities; social isolation; supportive services for unpaid caregivers; and living arrangements and housing for older adults. I have published widely on these topics, including in leading gerontology and health policy journals and in popular press (including The Hill, NBC News, and interviews in National Public Radio and Minnesota Public Radio, MinnPost, Star Tribune, Washington Post, Wall Street Journal, Politico, New York Times, etc.). I am a past Fellow of the National Rural Health Association and currently serve on the editorial boards of the Journal of Rural Health (current chair) and Journal of Applied Gerontology, where I am also an associate editor. I hold a BA in International Relations from Claremont McKenna College; master's degrees in public health and social work, along with a certificate in gerontology from the University of Michigan; and a PhD in health services research with a minor in demography from the University of Minnesota.
What led you to apply to the Fesler-Lampert Chair?
The Fesler-Lampert Chair will build directly on research I've led on rural social isolation, funded by the Federal Office of Rural Health Policy (within the Health Resources & Services Administration), but will allow me to deepen my focus on rural aging and to strengthen my relationships with stakeholders in greater Minnesota. I also have tremendous respect for the other researchers who have held this Chair position and am honored to be in their company.
What are some of the projects you plan to work on while F-L Chair? What do you hope to achieve?
I plan to use two complementary methods in order to investigate various dimensions of social wellbeing among rural older adults. First, I will analyze nationally-representative survey data to identify contextual factors associated with social isolation and loneliness among older adults, with a particular emphasis on how those associations differ by rurality. Then, I will conduct a series of key informant interviews with stakeholders in rural Minnesota in order to illuminate challenges and opportunities related to using social infrastructure to support social connectedness among rural older adults.
What are some of your professional and academic goals after the Chair ends?
In future work, I will continue to center the experiences of older adults in rural areas, illuminating the critical role of community context and social infrastructure in supporting social wellbeing. Results from my Fesler-Lampert Chair work will lead to additional community-engaged research on the role of social infrastructure in addressing social isolation and loneliness, and will also inform other aging research, such as how community-based organizations (e.g., parks, libraries, faith-based organizations, senior centers, etc.) can – and do – promote health among rural older adults more broadly. Further, my Fesler-Lampert Chair work will inform the national-level work in aging that I continue to do by illuminating contextual factors to target for future research and policy intervention.