2021-2022 Fesler Lampert Chair in Aging Studies: Will Mantyh, MD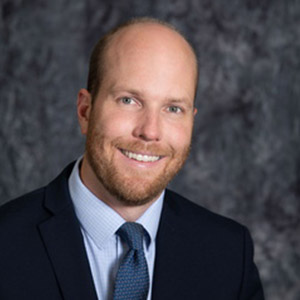 I am a behavioral/cognitive neurologist trained in the early detection, diagnosis, and research of neurodegenerative disease. My long-term research goal is to expand the applicability of emerging blood tests and therapies for neurodegenerative disease to underrepresented patients and 'real world' settings that are not found in highly selected clinical trial populations. My previous work has involved: 1) interviewing hundreds of Quechua participants in rural Ecuador to gain an understanding of their health care costs, 2) working in a basic science lab to understand how to perform, publish and translate discoveries in basic science into human clinical treatments, 3) performing a neurology residency at Mayo Clinic while continuing to research and publish on human neurodegenerative disorders, and 4) joining the Memory and Aging Center at University of California, San Francisco as a clinical fellow, where I was site co-PI for several observational clinical research trials and awarded the Robert W. Katzman Clinical Research Training Scholarship for work relating to head trauma imaging and fluid biomarkers. At the University of Minnesota, I am currently an Assistant Professor and PI of a study to evaluate the accuracy of novel Alzheimer's disease blood-based biomarkers in Native American communities, who have unique disease risk factors that can impact the results of these tests. 
I want to highlight that a huge part of this project's success stems from the generous help of the Memory Keepers Medical Discovery Team based at University of Minnesota, Duluth. The Memory Keepers have fostered trust, relationship-building, and academic-tribal partnerships that are the foundation of the current project. It is thanks to them that this study is possible!
What led you to apply to the Fesler-Lampert Chair?
The Fesler-Lampert family is renowned for their generous contributions to science that "pushes the envelope" but that may not be established enough to win large scale federal funding. As a new faculty member at the University of Minnesota, I heard from colleagues whose research tremendously benefited from the Fesler-Lampert Chair in Aging Studies award, and they encouraged me to apply. I am humbled, grateful and honored to have received the award.
What are some of the projects you plan to work on while F-L Chair? What do you hope to achieve?
Our goals are twofold. Firstly, we are generating preliminary data to provide the first comprehensive assessment of the causes of dementia in Native American communities. This is important information as 30-40% of dementia can be prevented, but a prerequisite to effective health policy / prevention is knowledge of what subtypes of dementia to target. Secondly, we are assessing the accuracy of a new blood test for Alzheimer's disease in Native American communities. This blood test is over 95% accurate in diagnosing Alzheimer's disease, but it relies on testing a genetic mutation called APOE that depends on one's ancestral origins. For instance, it is known that APOE has a significant impact on Alzheimer's disease risk in non-Hispanic white and Japanese individuals. But in African Americans, and potentially Native Americans too, APOE may not relate much to Alzheimer's disease. So this new blood test, which is based on APOE, may not work well in Native Americans. Our goal is to provide information for blood test developers so Native Americans are not overlooked in the creation of accurate blood tests for all Americans.
What are some of your professional and academic goals after the Chair ends?
During this project, I anticipate writing a competitive multimillion dollar federal grant proposal that builds off the data from the current project. This will allow an expanded, more comprehensive, and larger study that affords the participation of several more Tribal Nations. In the long term, I envision Minnesota as a leader in Indigenous dementia research and care. I think this project will be a key contributor to this future.