A program for families of relatives in assisted living, nursing home, or memory care.
The Residential Care Transition Module (RCTM) is studying the effects of a counseling and educational program to support people with a relative with memory loss who lives in a care facility. The study provides telephone counseling sessions for family caregivers as they adjust to their new role and navigate care following their relative's move to a nursing home, assisted living, or similar kind of care setting.
Who is the study for?
This study is for care partners of relatives with memory loss who are living in a nursing home, assisted living, memory care, or a similar setting. If you have moved a family member to one of these types of places, no matter how long ago, this study may be right for you.
What would I be asked to do?
If you are determined to be eligible:
You will first complete a survey that takes about 45 minutes to finish.
You will be randomly assigned to either the RCTM counseling or the control group. You have a 50/50 chance (like the flip of a coin) of being in the RCTM counseling group.
You will complete 3 more surveys- one after 4 months, one after 8 months, and one after 12 months. You will complete these surveys even if you are in the control group.
If you are in the RCTM counseling group, you will have 6 sessions of counseling with a trained transition coach over 4 months. The sessions last between 1-2 hours. After you are done with the study we may ask you to do an additional interview over the phone. The purpose of this interview is to get your feedback on the program.
If you are in the control group, a trained transition coach will check in on you every 4 months to see how you are doing and can provide resources or referrals to services.
How long is the study?
We will ask you to participate for 12 months. You will be asked to complete 4 surveys over the course of the year. Your participation is voluntary. You can withdraw at anytime.
Do I have to come to the University of Minnesota?
No! The counseling sessions happen over the phone or by secure video conference and the surveys will be mailed or emailed to you.
What would I receive?
You would be paid $25 after each survey you finish and return. Depending on how many of the 4 surveys you complete over the year, you can be paid up to $100.
What should I do if I am interested in participating or have questions?
This study is not enrolling new participants.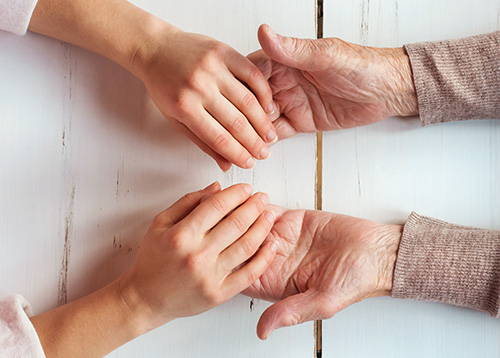 Contact
This study is not enrolling new participants.
Have questions?
Katie Louwagie, DNP
wocke007@umn.edu
612-626-4776
Principal Investigator
Dr. Joe Gaugler
gaug0015@umn.edu
612-626-2485