The Robert L. Kane Graduate Scholarship of Excellence in Long-Term Care
Robert L. Kane Graduate Scholars
The Robert L. Kane Graduate Scholarship of Excellence in Long-Term Care (LTC Scholarship) provides $40,000 during the academic year for University of Minnesota Master's-level or professional doctorate students who are fully committed to pursuing a professional career in long-term care following the completion of their degrees.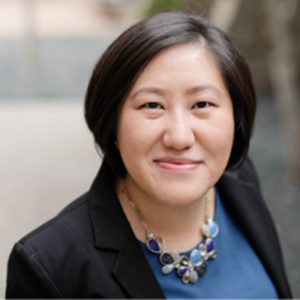 Chao Yang, Master of Public Health Candidate
Please tell us more about yourself.
As a first-generation Hmong American woman with an intersectional lived experience, I have always been interested in work that integrates community engagement, prevention and the health and well-being of the must vulnerable. I have over 12 years of progressive public health and human services work experience. I have a particular interest and demonstrated experience in chronic disease prevention and community-based interventions. In addition, I am a current Masters of Public Health (EPHAP) student and I completed my Bachelor of Science from the University of Minnesota in Human Resource Development and Business Marketing Education. Currently, I serve as an editor for the Public Health Review's Perspectives podcast. In addition, I am the proud founder of the Hmong Public Health Association and also participate and serve on a number of community collaboratives and committees that work on healthy aging, prevention and health policy.
What led you to apply to the Scholarship?
When I first learned of the Robert L. Kane Scholarship, I was very appreciative of the scope the mission embodied and excited by the opportunity to engage in an effort to examine formal and informal community-based programming using an approach that could potentially shift the trajectory of long term care practice. Because of the health education, chronic disease prevention and community engagement work I have done, I also thought this work would bridge my interests and allow me to contribute meaningfully to the field of long-term care. As I learn more about Robert L. Kane, I am also struck by his deep and unwavering commitment to ensuring care for aging adults and I am humbled by being a small part of his larger than life legacy. I hope to do justice to this award through my own commitment and efforts to address the way older adults receive services.
What is the project you plan to work on while the Scholar of Excellence? What do you hope to achieve?
As the Robert L. Kane Scholar of Excellence, I plan to work closely with community-based practitioners of Tai Chi Quan, community-based organizations and researchers as well as program evaluators to develop an evaluation study of the program benefits Tai Chi Quan, including fall prevention for older adults. I also plan to develop a policy brief as the result of the report to share with stakeholders. I will use the Center for Disease Control's program evaluation model to disseminate results, learn more about program evaluation research methods, and incorporate metrics that reflect the needs of the community being served. The final report will also include an equity analysis.
What are some of your professional goals after the Scholarship ends?
One of my primary goals as a public health professional is to convey the importance of caring for our elders in a compassionate and empowering way and to commit to doing this well no matter what role I hold. To do this well, I plan to work on the following areas of my leadership to benefit my organization and community:
Engaging with people most affected by chronic diseases and exploring contexts to determine needs and provide authentic solutions that meet the needs of cultural communities.
Empowering others to work together by leveraging collective assets and resources tackle obstacles in order to address barriers for hard to reach communities.
Investigating new theories by exploring possible solutions through research and analysis.
Designing and implementing the tools and systems necessary to take on the change through policy and program recommendations.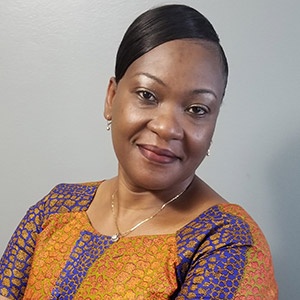 Exhilda Siame, Master of Public Health Candidate
What led you to apply to the Scholarship?
The first time I heard about Dr. Robert L. Kane was in Nairobi, Kenya when I was attending the 2nd International Association of Gerontology and Geriatrics (IAGG) Africa Region conference in 2016. His name and work were referenced not once, but several times. Coming from Minnesota, I was proud, yet I wondered how I could have missed such a remarkable person who was so renowned globally for his work in Aging. That started my journey following Dr. Kane which led me to this scholarship. I was initially a little hesitant to apply for the program as it appeared far-reaching for me. However, after my first year in the Executive Public Health and Public Policy (EPHAP) program, I learned so much about policy and saw lots of opportunities that I could use my LTC work to influence policy and practice to uplift the dignity of older persons. In reviewing Dr. Kane's work, seeking and pursuing ways to shine a light on the Aging community in ways that ensure they are included in public health focus arenas appears to be what his work was all about. This scholarship will afford me the opportunity to be a contributor to Dr. Kane's work as I continue working in the LTC community.
What is the project you plan to work on while the Scholar of Excellence? What do you hope to achieve?
My goal will be to focus on creating a process that will require disinfecting high-touch environmental surfaces and clinical equipment a routine standard of practice in my LTC organization.
This plan is intended to review current clinical practices utilized to disinfect shared equipment and surfaces utilized during resident cares especially by direct nursing staff in LTC.
Most clinical departments largely focus on resident care and leave the cleaning of major equipment to housekeeping and environmental services. Aside from a few smaller shared equipment-like glucometers, many non-invasive shared pieces of equipment such as blood pressure cuffs, machines and oximeter were – pre COVID era – not routinely disinfected after each use as was necessitated by the COVID-19 pandemic. Wiping of surfaces with appropriate chemicals intended to kill viruses and bacteria is often left to housekeeping to complete on scheduled days. To prevent further COVID-19 outbreaks or transmission of other infectious diseases, a new standardized way of disinfecting equipment and surfaces frequently touched by residents such as bedside tables will no longer have to be left to housekeeping alone. Nursing will now have to make it a part of their routine activities of daily living to minimize disease transmission between residents and themselves. I hope that this process would be adopted by other LTC organizations eventually as to be adopted as an industry standard of practice.
What are some of your professional goals after the Scholarship ends?
I am enjoying what I am currently doing supporting multiple Skilled Nursing Facilities (SNF) in Clinical Operations. However, my long-term goal is to delve more into LTC policy work at any level. I would love to be involved in helping shape policies that focus on training modalities for the LTC workforce to make them the best allies for the aging population.
Emily Friedrich, Master of Healthcare Administration Candidate
My interest in the fields of long-term care and aging originated during my high school career when I first decided I wanted to be a long-term care administrator while volunteering with my high school volleyball team at a local nursing home. From there, I attended Concordia College in Moorhead, MN, where I studied Long-Term Care Administration and Healthcare Leadership. After graduating from Concordia, I pursued licensure as a Nursing Home Administrator in the state of Minnesota, passing my national and state board examinations to do so. In the fall of 2018, I began a new journey at the University of Minnesota where I am currently a second-year Master of Healthcare Administration student.
From a young age, I have been drawn to seniors and the potential to contribute to a higher quality of life for older adults through innovative pathways in a future career drives me and is one of my greatest passions.
What led you to apply to the Scholarship?
I applied for the Robert L. Kane Scholarship of Excellence in Long-Term care because of everything that the scholarship embodies: innovation, research-practice integration, and community collaboration in long-term care. These elements align seamlessly with the goals and foci I have committed to for my future career. After learning more about who Robert (Bob) L. Kane was: a dedicated practitioner, researcher, author, and educator, I can only hope that the work I accomplish during my time in this position and my future career will contribute and be of service to the fields of long-term care and aging, as did all of Dr. Kane's work. I am incredibly thankful and honored to be supported throughout my final year of my educational journey by the Robert L. Kane Scholarship of Excellence in Long-Term Care.
What is the project you plan to work on while the Scholar of Excellence? What do you hope to achieve?
During my time as the Scholar of Excellence, I will be involved with research efforts for the Minnesota Assisted Living Scorecard through the Minnesota Department of Human Services, under the direction of Dr. Tetyana Shippee and her colleagues. I will be responsible for developing and executing a strategy for facilitating rural stakeholder feedback from providers, consumers, and families.
Through my research, I hope to collect and analyze meaningful results based on rural stakeholder reactions to the Assisted Living Scorecard quality indicators that inform decisions to design a scorecard that accurately reflects the needs and concerns of all stakeholders: urban, suburban, and rural. It is critically important that rural voices are heard throughout this process and I feel fortunate to serve as a liaison for this information.
What are some of your professional goals after the Scholarship ends?
After my position as the Robert L. Kane Scholar of Excellence concludes and I graduate from my Master of Healthcare Administration program in May of 2020, I intend to pursue employment as a Licensed Nursing Home Administrator and utilize my licensure. Throughout my education and various internship and residency experiences, I have discovered and identified interests and passions that I will integrate with my future career path; these include innovation through research-practice integration, quality of life improvement initiatives, community collaboration, and sustainability efforts.
As for my long-term career path, I plan to hold an executive leadership position at a long-term care organization and integrate that position with policy through professional organization memberships and leadership roles. Although it is difficult to determine a solidified long-term path for my future career, I know that it will lie within the fields of study and practice that I have grown to love: long-term care and aging.