Home » Academics » Degrees & Programs » MPH » Epidemiology
Help solve public health grand challenges by analyzing trends in population health.
Epidemiologists study how and why diseases differ between human populations by collecting and analyzing data and interpreting results for disease prevention and control. The results from epidemiologic studies are used to inform policy and program development.
– EPI Degree Highlights (PDF)
Why Minnesota?
Research: Work alongside agenda-setting faculty who frequently publish in top journals on topics such as cancer, chronic and infectious diseases, and cardiovascular disease.
Multidisciplinary: Situated alongside a medical school and within a dynamic research University, epidemiology students are able to learn in an interdisciplinary environment while collaborating with University of Minnesota departments and centers.
Location: The Twin Cities offer a health-focused, diverse metropolitan communities in which to study epidemiology and complete your field experience.
Cost
2016-17 Tuition & Fees
The University of Minnesota offers affordable and competitive graduate tuition while also being situated in one of the most affordable metropolitan areas in the country.
MPH
Resident
Non-resident
per credit
$932
$1,225
Standard program total
tuition (48 credits)*
$44,782
$58,815
Accelerated program total
tuition (42 credits)*
$39,84
$51,463
Fees**
$3,300
$3,300
*Based 2016-17 tuition rates and subject to change.
**Fees are approximate and assume enrollment in student health insurance plan. Additional fees apply for international students. See SPH Tuition & Fees for full details.
Funding
See a full list of scholarships available to Public Health students
Other Costs to Consider
Average cost of living in Minneapolis for a one-bedroom apartment is $899
Minnesota has no tax on clothing
Minnesota students can receive an unlimited bus pass for $100/semester
The Epidemiology MPH major admits applicants from a variety of backgrounds including biology, law, mathematics, microbiology, genetics, medicine, dentistry, and veterinary medicine, as well as the social and behavioral sciences.
Strong preference is given to applicants with excellent quantitative and analytic abilities and a solid foundation in a life science. Admitted students must be comfortable learning statistical methods to address problems in human health and disease.
Preferred performance levels include a 70th percentile ranking on the quantitative section of the GRE and satisfactory grades in college-level quantitative courses such as algebra, statistics, calculus, or trigonometry. Relevant experience in a public health setting is preferred.
Application reviews begin in mid-December and applicants are notified approximately six weeks after completed application is received by the department.
Standardized Test Requirement
This program requires the GRE, but the GRE requirement is waived if applicants have one of the following:
U.S. or Canadian doctoral-level degree
ECFMG Certification
Admission Averages
| | Average score of admitted student | Minimum score |
| --- | --- | --- |
| GPA | 3.58 |  3.0 |
| GRE Combined | 313 |  300 |
| GRE Analytical Writing | 4.6 |  3.5 |
Our core curriculum includes epidemiology courses, biostatistics courses, public health core courses, and basic science courses to provide you with a foundation in research methodology and design. You will be able to explore such topics as cancer or reproductive health on a deeper level. Elective credits will allow you to also explore related health science or statistical topics that can complement your epidemiology degree.
You can choose from two programs:
Standard Program: 48 credits over 24 months, 38 required credits with 10 elective credits.
Accelerated Program: 42 credits over 24 months, 34 required credits with 8 elective credits. Available if you already have a MD, DDS, DVM, or PhD in a related field.
See Detailed Epidemiology MPH Program Curriculum Information (PDF)
You'll also complete a Culminating Experience Project:
The culminating experience project for students in the Epidemiology MPH program may take one of three forms:
A written report, often in the form of a manuscript suitable for publication in a peer-reviewed journal, that demonstrates your ability to do quantitative analyses. This can be based on data you collect yourself or obtained from another source.
A literature review, of publishable quality, which will demonstrate your ability to critically review the literature and synthesize published findings on a medical or public health topic.
A grant proposal to the National Institutes of Health.
Epidemiology students are active in the public health community through field experiences and employment at local, state, and national public and private organizations. The field experience provides an opportunity for students to establish themselves as professionals through mentorship, and to apply the knowledge and skills attained in the classroom through  hands-on work experience.
Some recent field experience locations include:
Center for International Blood and Marrow Transplant Research
St Paul-Ramsey County Public Health
Ofstead and Associates, Inc., a medical research service firm
Penny George Institute for Health and Healing
Boston Scientific
United Hospital-Allina Hospitals and Clinics
Epidemiologists work at both the individual and community levels to translate medical and laboratory data into population trends. Beyond investigating into the cause of a disease, epidemiologists also develop intervention strategies to prevent disease and promote health.
The national job market for epidemiologists is extremely strong, with continued growth expected. This degree can also serve as a foundation for several PhD degrees or an MD, DDS, or DVM degree. Many graduates go on to national and international research careers in academia and research organizations.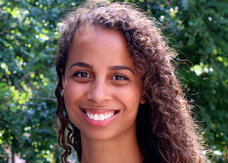 I loved my epidemiology of infectious diseases course!
–Mariah Quick, Epi MPH student
Application Deadline
for Fall Admission May 1.
Scholarship Consideration Deadline: December 1
Contact Us
Enrollment and Program Development Manager
Kathryn Schwartz Eckhardt
612-626-8802
schwa139@umn.edu
Epidemiology MPH Admissions Chair
Claudia Munoz-Zanzi
612-626-2849
munozzan@umn.edu
Program Director
Shalini Kulasingam
612-624-7554
kulas016@umn.edu