Scholarships & Funding
All applicants that complete their SOPHAS application by midnight (EST) on the priority deadline of December 1 and that are admitted to the University of Minnesota School of Public Health, will be considered for first-round, school-wide scholarships, upon completion of this scholarship application. The scholarship application will be emailed directly to the applicant. Scholarships are awarded on a rolling basis.
The University also offers several scholarships and fellowships which require separate applications. Additional resources are available for veterans.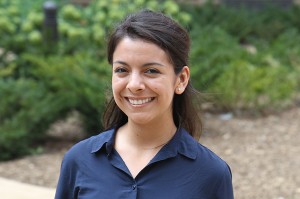 I received scholarships to cover school costs, but also work part-time and took out loans to cover remaining expenses.
–Gabriela Lazalde, public health administration and policy MPH student
Questions? Contact Us
Student Services Center
612-626-3500 | 800-774-8636
sph-ask@umn.edu