Commencement
Note to Registrants: All in-person School of Public Health events are canceled through the end of the spring 2020 semester. We are evaluating rescheduling this event or moving it online. Registrants will be notified when a decision is made and this event webpage will be updated accordingly.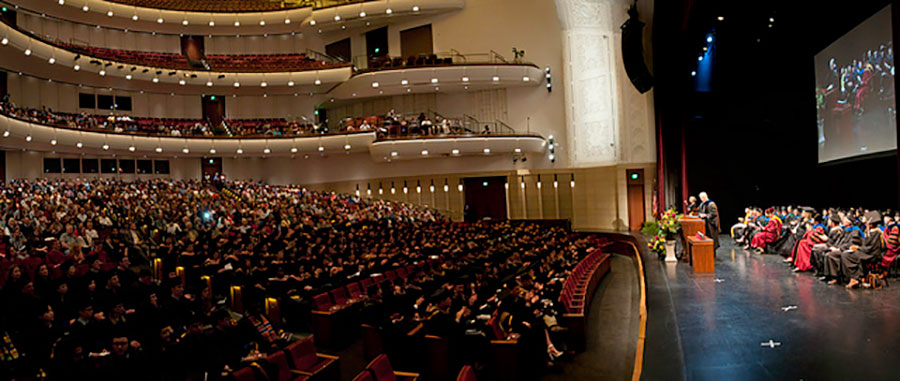 2020 School of Public Health Commencement
All faculty are invited to participate in the SPH Commencement ceremony.
Faculty Registration
Please register online by March 23, 2020 if you would like to participate in Commencement. SPH can only guarantee regalia if you register by March 23.
PhD candidates are the only students eligible for the hooding ceremony.
Faculty advisors should speak with PhD candidates to confirm their participation in the ceremony. More details will be sent to those individuals participating as noted in the registration form.
The Delta Omega Honorary Society in Public Health was founded in 1924 at Johns Hopkins University. There are now more than 70 chapters throughout the United States and abroad. The University of Minnesota's Pi Chapter was founded in 1985 and has more than 800 members.
Membership in Delta Omega reflects the dedication of an individual to increasing the quality of the field, as well as to the protection and advancement of the health of all people. Members are inducted to each chapter by a selective process that considers their outstanding performance and devotion to the field.
Students: Chapters may induct up to 10 percent of the graduating student body. All student inductees must be in the upper 25 percent in class standing and must have demonstrated real or potential qualities of leadership in public health.
Faculty: Chapters may induct 3 percent of the full-time faculty. Adjunct faculty may not be appointed as faculty members. Faculty will be selected based on outstanding public health performance in scholarship, teaching, research, and the quality of publications.
If you would like to nominate a student or faculty member please complete the form found here.