Commencement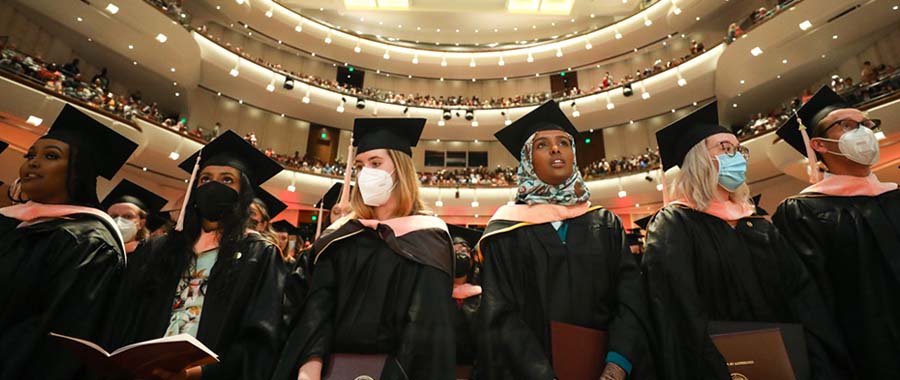 2023 School of Public Health Commencement
The School of Public Health will be hosting an in-person ceremony for Spring 2023 Commencement. The ceremony will also be livestreamed to allow SPH families, friends, and guests from across the country and world to join in celebrating our graduates! Click the links below to learn more about graduation requirements and how to register for the event.
Save-the-Date for 2023 Commencement!
Monday, May 15, 2023
Northrop Auditorium
5:00 p.m. CDT
Frequently Asked Questions
What is the difference between graduation and commencement?
Graduation is the completion of all degree requirements as recorded on your official transcript from the University. Commencement is the ceremony that celebrates this accomplishment. Commencement is not required for graduation and participating in the event does not imply that you have officially graduated.
Will there be additional receptions for graduates in my academic program?
SPH Programs have the options for hosting their own receptions. Information will be made available as those plans are confirmed.
Do I need to purchase tickets for my family to attend the commencement ceremony?
No. This event is free and open to the public. Guest seating is available on a first-come, first-served basis.
If my family cannot attend the ceremony, can they watch it online afterwards?
Yes, the ceremony will be livestreamed online and recorded. The link will be posted to the SPH Commencement webpage shortly after the event takes place.