Commencement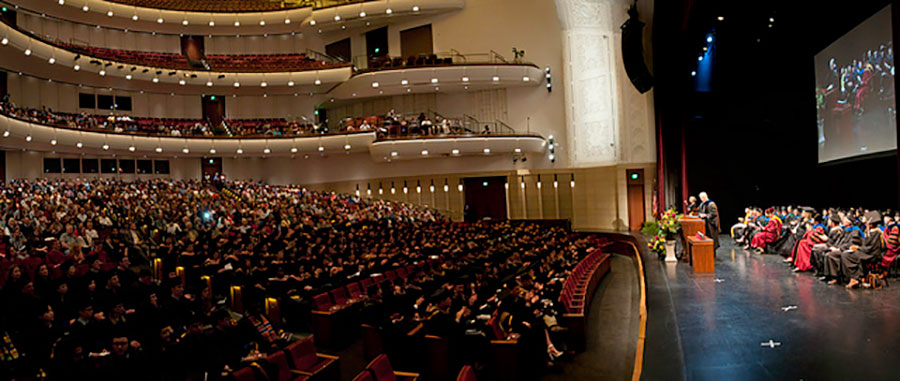 2021 School of Public Health Commencement
The School of Public Health has opted to do a virtual ceremony for Spring 2021 Commencement due to the current state and University guidelines regarding the COVID-19 pandemic. More details on how to access this event will be posted here as they become available.
Monday, May 17, 2021
Location: Virtual
Time: 5:00 p.m.
Keynote Speaker – Loyce Pace, MPH
Director, Office of Global Affairs, U.S. Department of Health and Human Services
Ms. Loyce Pace, MPH, is an outspoken advocate for global health equity, promoting policies and programs from AIDS to Zika. Having lived and worked on the ground in more than 15 countries across 3 continents, her efforts are rooted in experience partnering with a wide range of government and grassroots stakeholders.
She most recently served as President & Executive Director of Global Health Council (GHC) and was also a member of the Biden-Harris Transition COVID-19 Advisory Board.  In her role at GHC, she advocated strongly for increased investments in global health in the face of budget cuts to agencies, like the U.S. Centers for Disease Control & Prevention and United States Agency for International Development. From 2006 to 2011, Loyce worked as Director of Regional Programs for the American Cancer Society. She then became the Executive Advisor for Programs and Policy at the Livestrong Foundation. Loyce holds a bachelor's degree with Honors in Human Biology from Stanford University and a Master's degree in Public Health from Johns Hopkins Bloomberg School of Public Health.
The Delta Omega Honorary Society in Public Health was founded in 1924 at Johns Hopkins University. There are now more than 70 chapters throughout the United States and abroad. The University of Minnesota's Pi Chapter was founded in 1985 and has more than 800 members.
Membership in Delta Omega reflects the dedication of an individual to increasing the quality of the field, as well as to the protection and advancement of the health of all people. Members are inducted to each chapter by a selective process that considers their outstanding performance and devotion to the field.
Students: Chapters may induct up to 10 percent of the graduating student body. All student inductees must be in the upper 25 percent in class standing and must have demonstrated real or potential qualities of leadership in public health.
Faculty: Chapters may induct 3 percent of the full-time faculty. Adjunct faculty may not be appointed as faculty members. Faculty will be selected based on outstanding public health performance in scholarship, teaching, research, and the quality of publications.
Alumni: Chapters may induct graduates of the school or program of public health whose work in the practice of public health would serve as a model for future graduates. Chapters may induct graduate alumni members in an amount not to exceed half of the number of graduate student inductees.
Nominations for 2021 have closed.