Leadership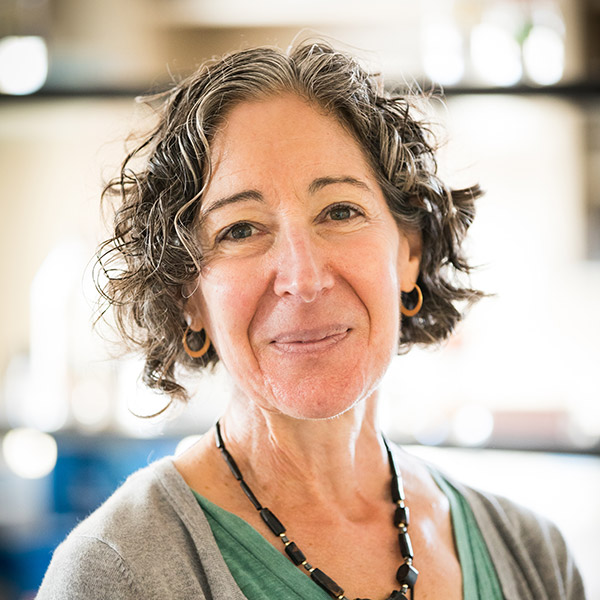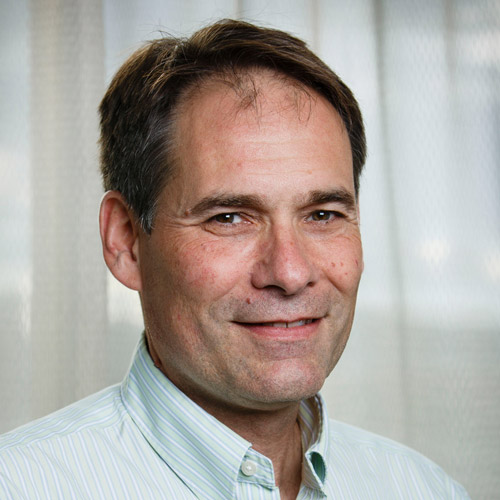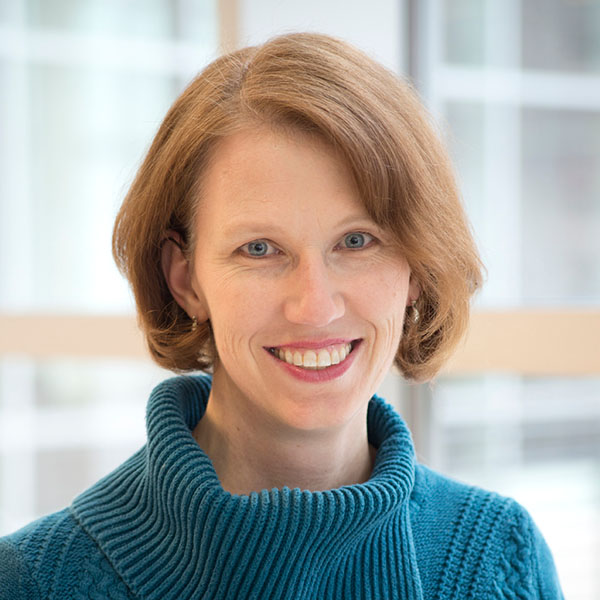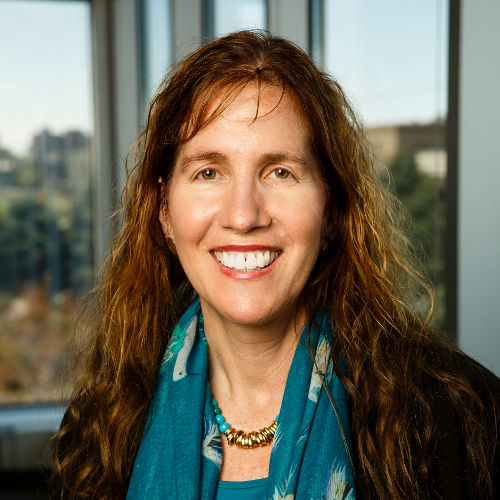 Read more about Dianne Neumark-Sztainer
As Head of the Division of Epidemiology and Community Health, Dianne Neumark-Sztainer has overall responsibility for ensuring that the division's research is addressing problems of public health concern and being translated into action, and that its teaching program is highly relevant and applicable to the division's mission of building a healthier future for all. She is dedicated to meeting the needs of the public through research, training, and outreach.
Neumark-Sztainer's research focuses on the prevention and reduction of weight-related problems, including obesity, poor dietary intake, inadequate physical activity, disordered eating behaviors, and body dissatisfaction. Her qualitative, epidemiological, and intervention research has primarily focused on young people from ethnically/racially diverse and low-income backgrounds. Neumark-Sztainer has received numerous awards for her research, including her  recent induction into the University of Minnesota Academic Health Center's Academy for Excellence in Health Research.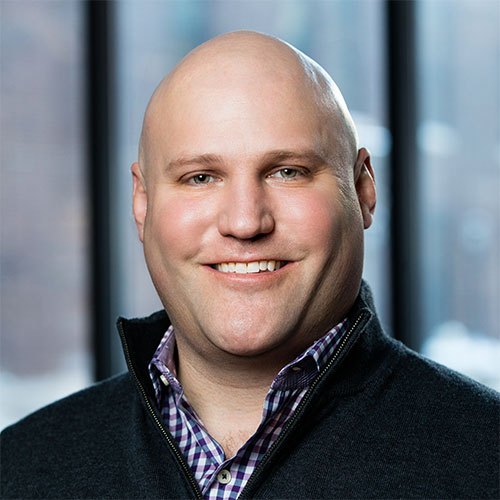 Read more about Joseph Koopmeiners
Joseph Koopmeiners is Head of the Division of Biostatistics, which focuses on the development of statistical methods for biomedical research and collaborates with University research partners on projects involving HIV/AIDS, heart and lung disease, and cancer, among many other public health challenges. Division faculty, students, and staff are involved in over 100 research grants and contracts totaling more than $150 million.
Read more about Susan Rafferty
As chief of staff, Susan Rafferty provides support and counsel to the dean, school's senior leadership team, and division administration with strategies, priorities, initiatives, and activities to advance SPH's mission, vision, and values; guides organizational effectiveness; leads the school's human resources strategies; and assists the dean with a wide range of confidential, complex, and sensitive executive and operational duties.
With a JD from William Mitchell College of Law, Rafferty began her career at the University in 1998 as a labor and employment attorney in the Office of the General Counsel. Seeking to have a broader impact preventing and remedying workplace issues before they became lawsuits, Rafferty transitioned to leadership roles in the University's Office of Human Resources with oversight of employee relations, compliance, and policies functions. In 2014, drawn by the prevention-focused mission of public health to protect and improve the health of entire communities, she joined SPH as Director of Human Resources before becoming Chief of Staff in 2016.
Jessica Kowal
Chief Development Officer & Director of Advancement
Read more about Jessica Kowal
Jess Kowal has been involved in healthcare and higher education fundraising for more than 15 years. Jess has led philanthropy efforts at two large Southern New Jersey non-profit organizations, Stockton University and Inspira Health. During her nine-year tenure at Stockton University, the endowment increased by almost 250% from $10.9 million to nearly $39 million. She helped to complete their first comprehensive campaign 25% over goal at $25.3 million and created their major gift and annual giving programs. At Inspira Health, Jess undertook the most ambitious capital campaign in the health system's history; with final campaign totals surpassing $23 million. She led a successful foundation board merger, created a system-level fundraising model, reduced cost per dollar raised from $0.78 to $0.23 and increased dollars raised per full-time employee to more than $2 million.
Jess has broad and diverse fundraising experience, particularly around implementing best practices, campaign management, strategic planning and program development. She has led transformational change at her two prior organizations by creating an institutional culture of philanthropy, building advancement programs from scratch and assembling high performing teams.
Jess received her bachelor's degree from the University of Wisconsin Stevens Point. She also holds a master's degree from Stockton University and is a 2019 graduate of the AHP's Madison Institute Healthcare Philanthropy Residency program.
Read more about Sarah Bjorkman
Sarah Bjorkman has served as the Director of Communications at the School of Public Health (SPH) since 2017, where she leads all communications and marketing functions, including brand strategy, public relations, executive and philanthropic communications, and social media. She guides a team of skilled professionals as they increase the school's visibility and support the school's mission by communicating the value and impact of public health.
Sarah joined the School of Public Health in 2014 as the Marketing Director, leading the school's brand transformation and linking the school more closely to its core values. Prior to joining SPH, Sarah managed brand and internal communications at the University of Minnesota Extension. She also previously worked in the private sector, providing education, technology, and entrepreneurial solutions to estate planning attorneys.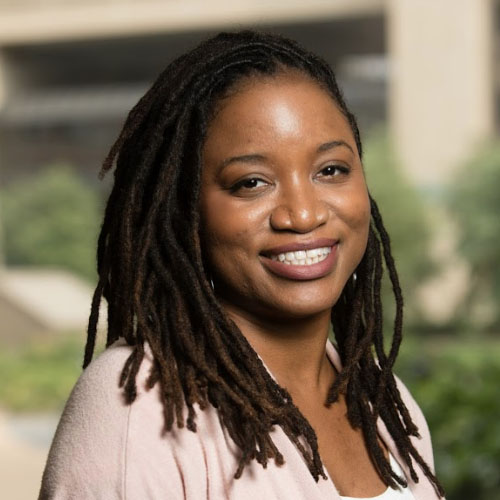 Lauren L. Jones
Director of Diversity, Equity, & Inclusion
612-624-9970
lljones@umn.edu
Read more about Lauren Jones
Lauren Jones is the director of diversity, equity and inclusion. Lauren has worked at SPH since 2017. She believes in speaking truth to power and centering the marginalized. Lauren provides leadership and oversight for the DEI activities across the school, including strategic planning and implementation, training, and programming. She helps the school to operationalize its values by working with administrators, faculty, staff, students, and alumni. She has a bachelor's degree from Western Illinois University, a master's degree from Old Dominion University, and is working on a PhD at the University of Minnesota. Lauren is a native Chicagoan and currently lives in Minneapolis with her dog, Jinx.