At SPH, we believe that everyone has the right to live a healthy life. We recognize that systemic racism and oppression has led to health disparities, and we commit to making diversity, equity, inclusion, and justice central to our mission. This comprehensive approach is intended to influence every aspect of our school including education, hiring, fundraising, research, and community engagement.
"The enjoyment of the highest attainable standard of health is one of the fundamental rights of every human being without distinction of race, religion, political belief, economic or social condition". — World Health Organization 1946
29%
American Indian students & students of color
25%
International students (2022 incoming class)
22%
American Indian faculty & faculty of color
18%
American Indian staff & staff of color
Structural racism = health inequities
(A video short from the SPH Our Invisible Guardians documentary)
Black mothers and babies die at a far higher rate than their white counterparts. Watch how Roots Community Birth Center is tackling structural racism one mother and baby at a time.
Keeping immigrant farm workers safe
(A video short from the SPH Our Invisible Guardians documentary)
Agricultural work is one of the most dangerous jobs in the world. Watch how one project uses Spanish language training and education to help immigrant workers avoid injuries and stay healthy.
Building Resilient Communities
(Presented at the SPH Healthy Futures Summit)
Creating a positive future of health depends on building and maintaining the strength and resilience of every community. Populations at risk have particular challenges to their wellbeing, and they can empower themselves to educate the medical system about their community's distinct needs. This panel discussion brought together experts who discussed new ways of ensuring the best health outcomes for all people.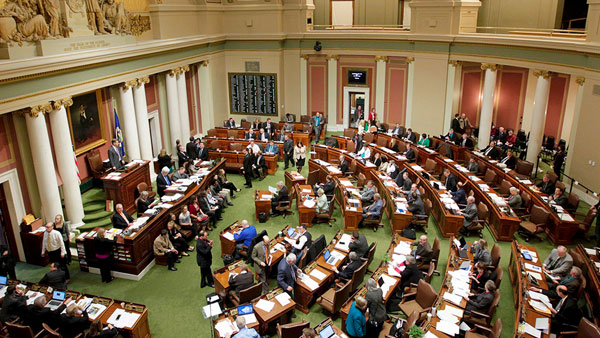 Two students earn POCI Caucus Internships
MPH students Tricia Alexander and Joanne Hill were selected to be interns for the Minnesota State Legislature's People of Color and Indigenous (POCI) Caucus, which focuses on criminal justice reform and reducing disparities in education, health care, and economic security in the state.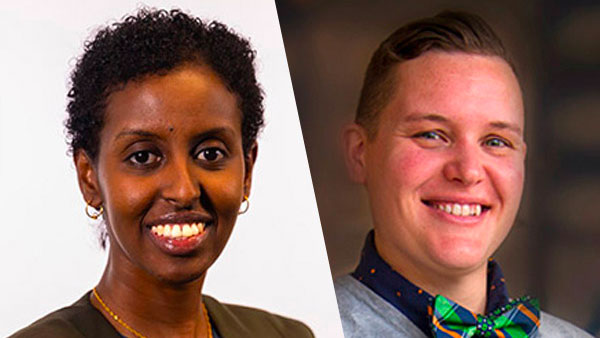 SPH alumni named 2020 Bush Fellows
Amira Adawe (MPH '15) plans to use her fellowship to further her work fighting colorism and Ani Koch (MPH '16) will study how to make systemic changes to improve health care for marginalized communities.