SPHere Lounge
The Student SPHere Lounge is available for only current SPH graduate students. The space allows students to have a place to study or a venue for group projects. The space also houses the SPH Student Senate office.
Note: Additional study spaces are available to you. Use the Study Space Finder to find group study rooms, coffee shops, and computer labs where you can study privately and safely. You can also reserve individual study rooms in the Libraries for one person per room (no group studying). Some classrooms in the new Health Sciences Education Center (HESC) are available to just health sciences students who request access to these classrooms. Other general purpose classrooms are available as study spaces during unscheduled times. When on-campus, you can see if a classroom is available by using the QR code on the classroom sign in the hallway.
Location
The lounge is located in the Mayo Memorial Building, first floor, room A150.
Accessing the lounge
To access the lounge, scan your student ID at the main entrance. If you encounter problems with the printer or other access issues, contact the Student Services Center at sph-ask@umn.edu.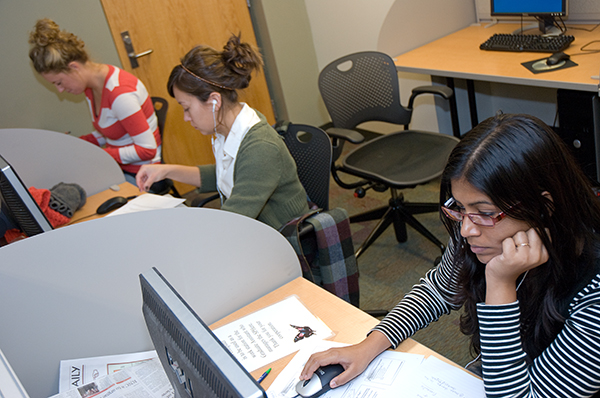 SPHere Features
A kitchen, complete with a sink, refrigerator, microwave, and dining tables where students can keep and eat their food during the day. Note: The kitchen will be closed for fall semester in alignment with the Stop the Spread guidelines.
A computer lab with 14 PCs with the full Microsoft Office suite and a variety of statistical software. Note: the computer lab will be reduced to 6 PCs to allow for social distancing and in alignment with the Stop the Spread guidelines.
Printers and scanners: Each student receives a $100 credit for B&W printouts per semester. The printer is connected to the lab computers; students can also install the printer driver on their laptops (see directions below). This printing credit is available for the SPHere Lounge Computer Lab only and does not have monetary value.
SPHere Locker Sign Up
Due to COVID-19, lockers will not be distributed for fall semester. If you have a locker already reserved from last spring, please contact sph-ask@umn.edu for when and how to retrieve your items.
Need SAS for your school work?
As an SPH student, you are entitled to a free copy of SAS software and license to install on your personal computer. You have a couple of options for which edition of SAS to install:
SAS University Edition – Complete SAS in a virtual machine that runs on Mac or Windows and is used via a web browser
SAS for Windows – Complete SAS that you install on your Windows PC – using this edition on a Mac requires installing Windows 10 in a virtual machine
SAS University Edition is the preferred option in most cases, it is easy to install and works very well on Windows and Mac laptops.  See information from SAS for instructions on downloading and installing SAS University Edition.  You can find lots of additional information on the SAS website about the SAS University Edition.
If you prefer to use SAS for Windows you can send an email to dotech@umn.edu to request access to download the SAS installer from a folder on the network.
After you receive notification about being granted access to the SAS folder on the network, please view instructions for connecting to the SAS folder(PDF). Download the installation files and install on your Windows laptop.
Mac users, SAS for Windows doesn't run natively on Mac. You'll need to use Oracle VirtualBox and install Windows 10 in a virtual machine on your Mac, and then install SAS on the virtual machine. This can be a challenge and will require quite a lot of space on your hard drive. Be sure you really need SAS for Windows instead of the University Edition, which is much easier to get set up.
Installing the printer drive on PC laptops:
Open and run the installer.
Once you see the line "install finished successfully," click Finish.
Go to the SPHere and print a test page.
Installing the printer drive on Mac laptops:
Once you install the file, you will be asked to restart your computer.
Go to the SPHere and print a test page.