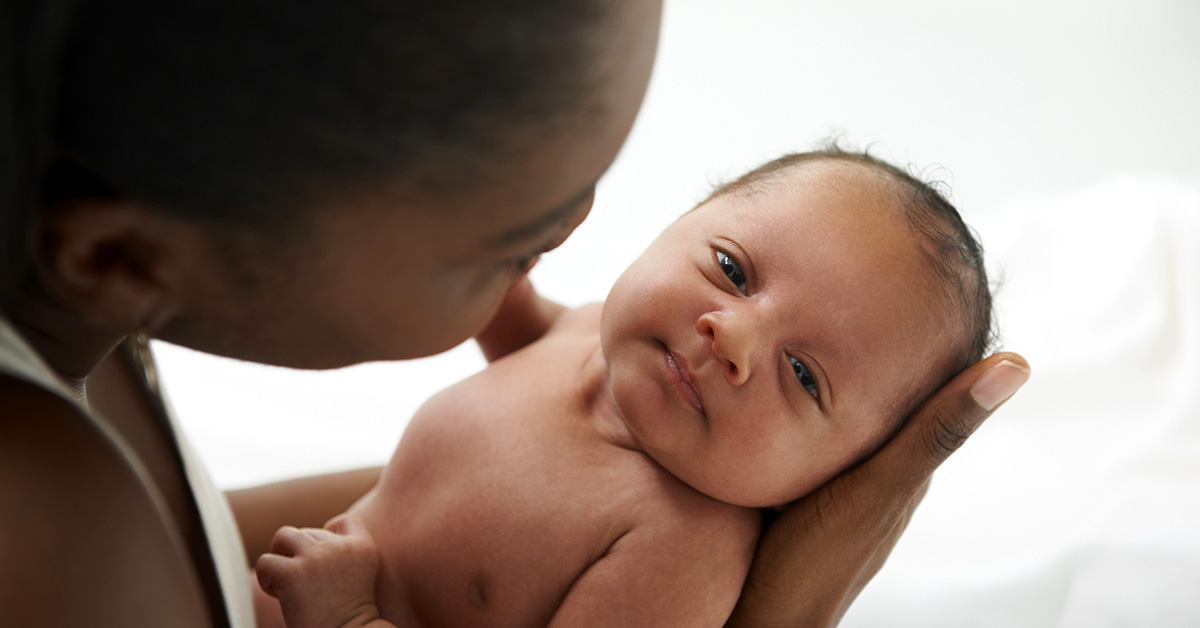 Advocating for yourself or your baby during a hospital birth should be a positive thing, but a recent study shows just the opposite is true for some women, especially black women, who were more likely to feel discriminated against when they had a difference of opinion with a health care provider.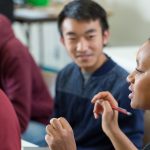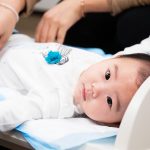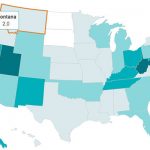 Infographics from the State Health Data Access Assistance Center (SHADAC) show how the drug overdose epidemic has evolved across states over time, including recent increases in deaths from cocaine and methamphetamine-type drugs.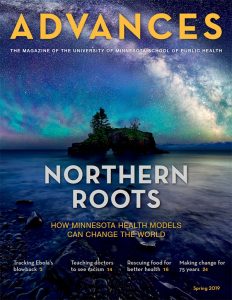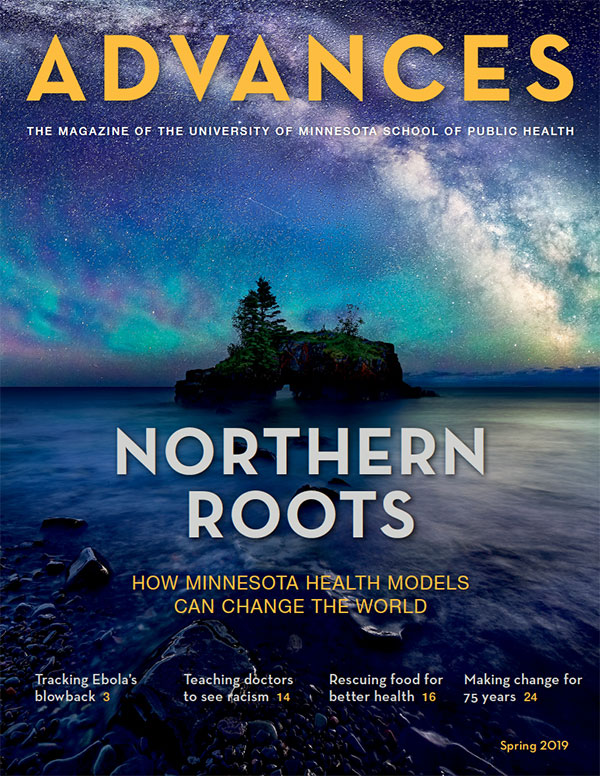 Advances Magazine
The latest issue of Advances explores replicable Minnesota models that bring health and well-being to people around the world. Such innovations as a medical school curriculum that confronts structural racism and a ride-sharing program to get Ugandan babies to vaccination sites are pushing boundaries as we advance public health.
Our Categories
News from Our Divisions
Sign up for our monthly email newsletter for insights on public health challenges in the global conversation.
The School of Public Health provides the knowledge health departments, communities, and policymakers need to make the best decisions about population health.
SPH faculty and research are frequently cited in national, international, and local media outlets for their expertise.
View a listing of all SPH news coverage