Health Equity Work Group
The Health Equity Work Group (formerly the Health Disparities Work Group) mission is to give greater visibility to health inequalities research at the University of Minnesota School of Public Health and nationally; develop collaborations with faculty and community partners; and ensure SPH students are well trained to work in a diverse society. The HEWG meets quarterly and welcomes new members.
The Health Equity Minor is celebrating its 10th Anniversary!
We wanted to celebrate this special anniversary with a feature on the Health Equity Minor Founders and the history surrounding the minor.
Work Groups
The Research & Training Subcommittee promotes health equity research and health equity content in the curriculum to prepare students and faculty to work effectively in a diverse society.
The Community Engagement Subcommittee sponsors activities that increase awareness of strategies to reduce health inequalities and highlight university/community partnerships.
The Student Engagement Subcommittee provides leadership opportunities for students to engage in health equity conversations and projects.
Get Involved
Join this group of faculty and students in health equity work by becoming a Leadership or a General Member. Learn more and sign up.
Stay connected with the work group through our Facebook page
Faculty Spotlight: Dr. Rachel Widome
Associate Professor, Division of Epidemiology and Community Health, School of Public Health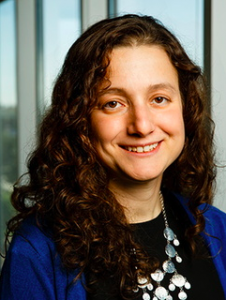 The focus on my research centers on how environmental and contextual factors (such as policy or economic conditions) influence chronic disease-related behaviors, such as tobacco use and eating. My work is currently focused on three areas: the role sleep plays in development of obesity and how policy could promote healthful sleep; policy and interventions that can promote tobacco-free lifestyles in populations that face disadvantage; and commercial cigarette marketing in American Indian communities. I also study military veteran health issues, such as food access, tobacco use cessation, and sleep patterns.
Student Spotlight: Matthew Petcoff
Matthew Petcoff, RN, MN, MPH is pursuing a Doctor of Nursing Practice (DNP, expected May 2019) degree focused on Nurse-Midwifery in the University of Minnesota School of Health, while also completing a Health Equity doctoral minor. Matthew previously earned a pre-licensure Master of Nursing (MN, 2015) degree and a Master of Public Health (MPH, 2016) degree in epidemiology from the University of Minnesota. As an undergraduate at Macalester College, Matthew completed a Bachelor of Arts (BA, 2008) degree in Geography with a concentration in African Studies.
Concurrent with his DNP coursework, Matthew works as a labor, delivery, recovery, and postpartum nurse at a Twin Cities hospital. Before becoming a nurse, Matthew worked for several years as a senior clinical research associate at Be The Match, a non-profit organization in Minneapolis dedicated to finding blood or marrow transplant donors for patients with blood, lymph, or other cancers or congenital disorders.
Matthew has enjoyed his time completing coursework in the health equity minor, because he sees inequities daily as a nurse and a provider-in-training. The social determinants of health are critically important as families grow; midwives and other maternal-child health professionals are on the front lines trying to dismantle the structures that make American maternal-child health statistics among the worst in high-resource economies. After graduation, Matthew hopes to continue learning about health equity issues in maternal health and to work toward a safer world for growing families.
Click here to see more profiles.
Our New Name
The Health Disparities Work Group is now the Health Equity Work Group. Health equity represents a focus on social justice and promoting health and access to life opportunities that allow for healthy lives and communities. The concept of equity more accurately reflects our mission and goals.