Rooted in the principles of social justice and focused on skills development to serve the programmatic and policy needs of vulnerable populations, our students work to improve the health of women, children, fathers, and families around the world.  Our training focuses on public health skills development (program design and evaluation, advocacy, epidemiology) and MCH content (reproductive health, infant and child health, adolescent health, social disparities, family systems, and women's health).
Our advanced-standing MPH is designed for individuals with graduate degrees and/or 3 years of professional experience. This 42-credit program can be completed by full-time students in two years, or may be pursued by part-time students. The program is flexible. Students may obtain the degree completely through online courses, without ever visiting our campus, or students may choose to take some courses online and some in-person.
See a Prezi presentation about the breadth and depth of the Maternal & Child Health program.
Why Minnesota?
This online program allows students the flexibility to choose a schedule that fits their life.
Employers know our nationally recognized program, our School of Public Health, and our University.
Our program boasts about 600 graduates, many of whom are public health leaders who serve as employers, mentors, and teachers to our students.
Our multidisciplinary 23-member full faculty and 11-member adjunct faculty includes epidemiologists, psychologists, sociologists, anthropologists, geneticists, physicians, nurses, and public/community health specialists. They are nationally recognized researchers in MCH content areas, such as health disparities, social epidemiology, and reproductive, perinatal, adolescent, and women's and child health.
"I'm energized by my peers, who have similar passions and goals, as well as the opportunity to build lifelong friendships and professional networks." –Michelle Gin, MPH 2015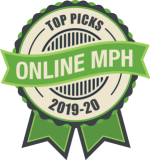 Application Deadline
Scholarship Consideration Deadline for Fall Admission: December 1
Final Deadline for Fall Admission: May 1