Our school of public health offers one of the first, most highly-rated maternal child health MPH programs in the nation. Rooted in the principles of social justice, this program focuses on developing skills that serve the needs of vulnerable populations. Students work to improve the health of women, children, birthing people, and families around the world.
This advanced-standing MPH is designed for individuals with graduate degrees and/or three years of professional experience. The flexible 42-credit program can be completed by full-time students in two years, or may be pursued by part-time students. Students may obtain the degree completely through online courses or through a combination of online and in-person courses.
Advantages of the Program
Progressive Values.

Our program is rooted in the principles of social justice and is committed to serving vulnerable populations.

Integrated Health Sciences.

Core program faculty includes more than 30 epidemiologists, psychologists, sociologists, anthropologists, geneticists, physicians, nurses, and public/community health specialists—giving our students a multidisciplinary approach to public health topics.

Supportive Environment.

Students receive personal attention from nationally recognized faculty, and a network of more than 10,000 alumni (600 MCH graduates) who serve as mentors, employers, and teachers.

Flexible.

Students in either the advanced standing or standard tracks may complete their degree entirely online, entirely in-person, or by taking a combination of online and in-person courses.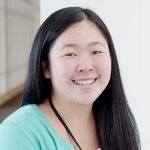 "I'm energized by my peers, who have similar passions and goals, as well as the opportunity to build lifelong friendships and professional networks." –Michelle Gin, MPH 2015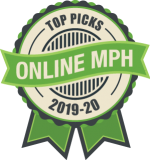 Application Deadline
Scholarship Deadline for Fall Admission: December 1
Final Deadline for Fall Admission: May 1