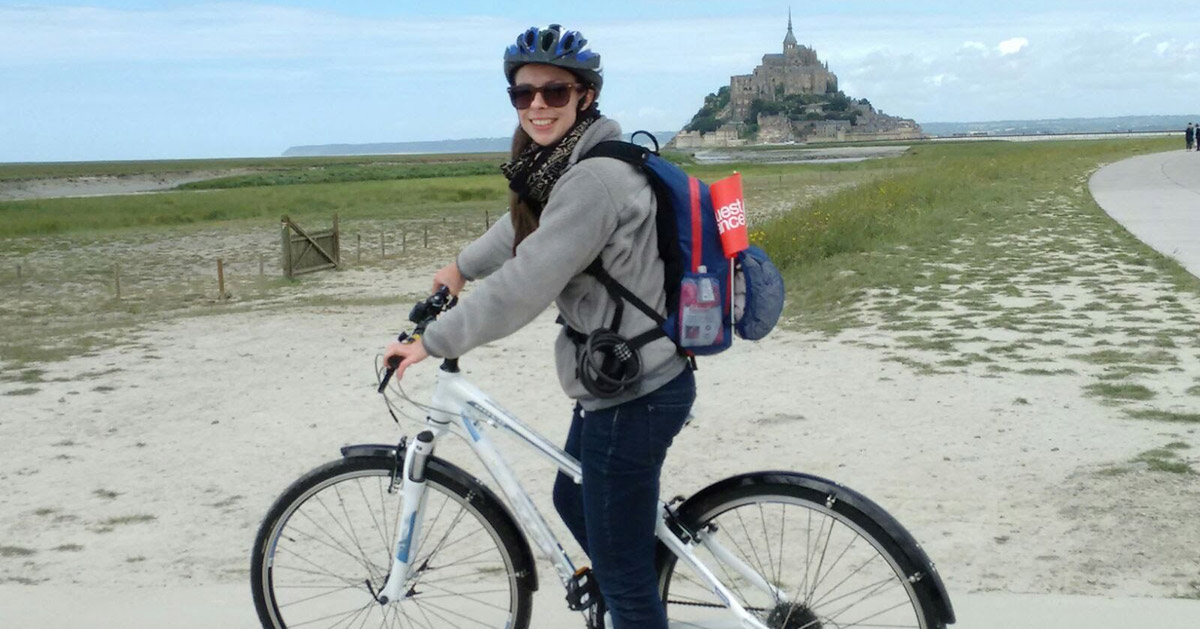 Chelsea Georgesen, MPH '12, Public Health Administration & Policy
Policy Specialist, Health Care Eligibility and Access
Minnesota Department of Human Services
St. Paul, MN
"I think the COVID-19 crisis has really highlighted some of the inherent difficulties of public health work. Many times we don't have easy answers, and situations can change quickly and unexpectedly."
In what ways are you working on or responding to the COVID-19 outbreak?
I work as a policy specialist for a division within the Minnesota Department of Human Services that oversees Medicaid eligibility policy. During the COVID-19 outbreak, our team is focused on making sure that Minnesotans continue to have access to needed health care coverage, or can get access to coverage given unusual and difficult circumstances. For people who are isolated or quarantined, getting mail or even signing an application form might be impossible. This can directly impact a person's ability to apply for healthcare coverage or send needed information to maintain their coverage. 
One policy change we issued to make things easier during COVID-19 was allowing anyone enrolled in Medicaid as of March 2020 to continue their coverage for the duration of the public health emergency, even if they experienced things like an increase in income or assets that might normally affect their eligibility. This was a directive from both Minnesota Governor Tim Walz as well as the Centers for Medicare and Medicaid Services (CMS). With so many people experiencing job loss or wage cuts right now, Minnesota's public health programs are a critical lifeline for individuals and their families. Our work ensures that the people who need health care coverage can get it.
What are your thoughts about the current state of public health in relation to COVID-19?
I think the COVID-19 crisis has really highlighted some of the inherent difficulties of public health work. Many times we don't have easy answers, and situations can change quickly and unexpectedly. While we rely on fundamentals like data and modeling, we also have to consider the human element. Trade-offs like freedom of movement or access to certain services in order to protect the public's health are very real and very difficult. However, I feel really grateful to be a part of this community in times like these. Minnesota is a leader in public health, and it's been amazing to see friends and colleagues rise to the occasion. 
Do you think this pandemic will inspire people to think about public health differently? How so?
It's funny to now hear friends and family talking about R-naught, herd immunity, and flattening the curve. There is certainly an awareness of public health now that I'm not sure I felt before. I hope this translates to a new generation of epidemiologists, biostatisticians and practitioners who grow up to be passionate about public health as a profession. 
How did your public health education prepare you for this situation?
I graduated from the Public Health Administration and Policy MPH program in 2012. A lot of my coursework focused on health care delivery and access to services. There are two skills I draw on the most from my time at the School of Public Health: how to be an effective policymaker, and how to consider health equity in every decision. Public health issues are particularly complex, in part because we have to consider how a policy change impacts the whole person, their family and their community. While this makes for challenging work, it is also incredibly rewarding. I am grateful to work on issues that have a tangible and meaningful impact on my community.