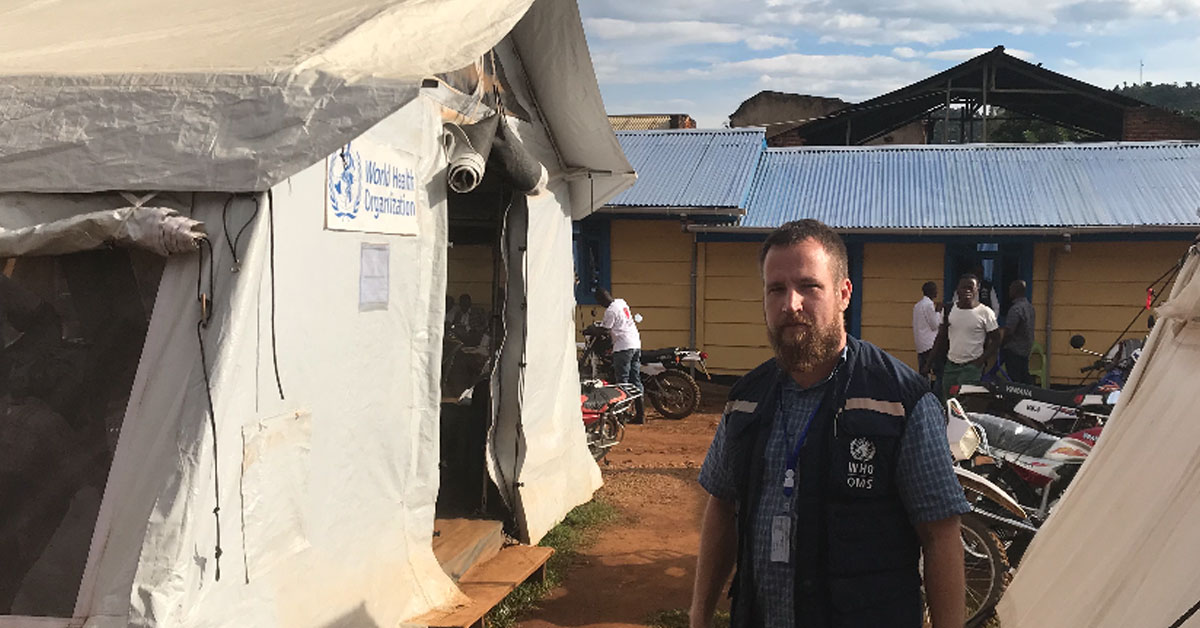 Frank Grenier, MPH '14, Public Health Administration & Policy
Management Officer, WHO Health Emergencies Programme
World Health Organization
Geneva, Switzerland
"While most of my emergency response support last year was focused on the Ebola response in the Democratic Republic of the Congo (DRC), my schedule is now fully dedicated to COVID-19."
"I've been working for the World Health Organization for the last 12 years. For the last two, I've been at the Geneva headquarters where I am in charge of management and administration in the office of the Executive Director for Health Emergencies. In regards to COVID-19, my areas of responsibility include human resources, business continuity and risk management. For example, I lead the forecasting of human resource needs for the global response and work with our human resources colleagues in sourcing the best candidates.
I believe public health will be profoundly changed following the resolution of COVID-19. I hope it will bring more health conscious behaviors around the world, particularly in the younger generations, and also increase priority of investments at the national level.
Having been trained as a physician, in addition to my MPH degree in public health administration and policy has provided me with both perspectives required to be able to effectively support teams in the field. Supporting core services (administration, finance, human resources) for public health interventions requires a good understanding of the public health impact of such life-saving interventions in order to justify waivers to normal rules and procedures. Having public health knowledge ensures that I can quickly make good decisions as a manager.
While most of my emergency response support last year was focused on the Ebola response in DRC (including 3 months deployment in-country), my schedule is now fully dedicated to COVID-19. The workday has been quite hectic with my current schedule extending to 7 days a week. I look forward to traveling to visit my friends and family in Spain and Canada after this is resolved, which I haven't been able to do since February because of the situation."