"My senior year, I took an undergraduate introduction to epidemiology class taught by SPH Professor Ruby Nguyen and fell in love with public health.
I have always been interested in health sciences, research, and medicine, and public health encompasses those topics and more. It allows me to change my interest and specific area of study again and again, and always stay within public health. Public health is continuously changing and evolving but at the end of the day its goal stays the same: to help people.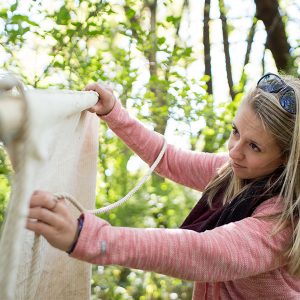 I want to work specifically in infectious disease and antimicrobial resistance. In my work as a zoonotics disease student worker at the Minnesota Department of Health, antimicrobial resistance and infectious disease go hand-in-hand, and I've seen patients' infections become resistant to antibiotics. I want to create awareness on this issue to foster change in antibiotic prescribing.
Another area that I'm particularly driven to work in is creating awareness and education pertaining to the One Health Initiative. One Health recognizes that human, agricultural, animal, and environmental health are interconnected, and related issues, such as antimicrobial resistance, require a collaborative effort across multiple areas."