"More than 60 percent of people work 8 hours a day, 5 days a week for the majority of their careers.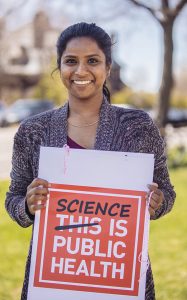 This means that if their workplace is unsafe, it can lead to chronic diseases and illnesses and harm their quality of life.
I believe that good federal policies and education can help prevent workplace injuries and illnesses. I want to eventually work in government to implement policies that focus on improving workers health and their working environment.
I think the most effective policies are rooted in public health, which is about prevention. It's because the public health approach considers an issue's multiple factors, such as its politics, history, biology, sociology, anthropology and so on."