MHA alumni, students, and faculty members share stories that illuminate the future of work in health care.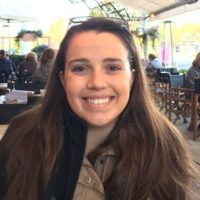 Hayleigh McLellan, BSN-CRN, MHA
Dyad Nurse Manager, Regions Hospital
Hayleigh McLellan, BSN-CCRN, MHA, is a Dyad Nurse Manager of the Medical Intensive Care and Progressive Care Unit at Regions Hospital in St. Paul. Hayleigh took over her current position in April 2020, just as the COVID-19 pandemic began and her unit was designated the primary COVID unit.
Read more
She has responsibility over nursing clinical leadership, operational, and quality performance of the unit. Hayleigh began her career at Regions Hospital. he has spent seven years in staff roles on the Trauma/Surgical Unit and Trauma/Neuro Intensive Care unit and leadership roles as Clinical Resource Lead and Inpatient Nursing Supervisor before moving into her current position. Hayleigh passion is in developing others and leads with a focus on advancing the clinical practice of nursing. Hayleigh received her Master of Healthcare Administration from the University of Minnesota and Bachelor of Science in Nursing (BSN) from the University of Missouri.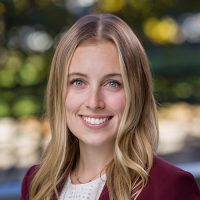 Alli Weidman
MHA Student
Alli is currently a second-year MHA student. After graduating from the University of Wisconsin-Madison in 2018, she worked at Rush University Medical Center in the Office of Community Health Equity and Engagement for two years before moving to Minneapolis and starting the MHA program.
Read more
Last summer, she did her residency at UCHealth University of Colorado Hospital in Aurora, CO. She worked with the Senior Director for Oncology Services on projects related to access, patient safety, and population health. Alli recently received a first-place award in the ACHE Richard J. Stull Student Essay Contest for her essay entitled "Developing a Sustainable Healthcare Delivery Workforce in the Wake of COVID-19." Following graduation, Alli will be returning to UCHealth for her Administrative Fellowship.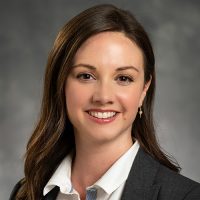 Julia Crist
Vice President Operations, Clinical Service Line, Allina Health
Julia Crist is passionate about driving change in healthcare to reduce cost, improve outcomes, and serve patients and families in accordance with their wishes. A leader in home-based care and value delivery, she particularly enjoys building and scaling new programs.
Read more
In her role as Vice President of Home and Community Services at Allina Health in Minneapolis, Minnesota, Julia leads operations and strategy for several service lines, including home health, hospice, community geriatric medicine, palliative care, and home hospital care. Julia holds a Bachelor of Science degree from the University of Wisconsin-Madison and a Master of Healthcare Administration from the University of Minnesota.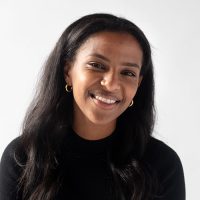 Ruth Gebremedhin
Cityblock Health, Senior Associate, Operations and Delivery Model Design
Ruth Gebremedhin currently serves as an operations and delivery model designer with Cityblock Health, a tech-enabled primary care provider focused on empowering underserved individuals with complex health needs.
Read more
As an undergraduate student, Ruth was compelled by the problem of misaligned economic incentives and how this misalignment makes it difficult to deliver whole-person care. Ruth's time as a healthcare administration student with the University of Minnesota gave her proximity to the structural flaws in U.S. health care and confirmed her desire to help delivery systems align incentives. Post-graduation, Ruth spent time as an administrative fellow with Sutter Health and an internal consultant with Kaiser Permanente, where she partnered with clinical leaders to advance value-based care and redesign care models across Northern California.
Ruth holds a bachelor's of science degree in nutritional sciences and global health from the University of Wisconsin-Madison.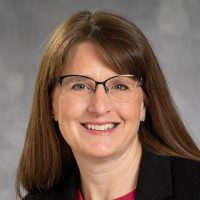 Sally Wahman
Vice President, Primary Care at Allina Health
Sally Wahman is the Vice President, Primary Care at Allina Health. In this role, she oversees Allina's primary care clinics, urgent care centers, and convenience care services.
Read more
Sally has been at Allina for 3 years after previously serving as the Chief Operating Officer of Fairview Medical Group. She is a graduate of Gustavus Adolphus College and a member of the MHA Class of 1993. Sally has been on the University of Minnesota's MHA Program Alumni Association Board of Directors since 2020. She also serves on the Board of the American Red Cross Twin Cities Chapter and the Board of Directors of FamilyWise Services.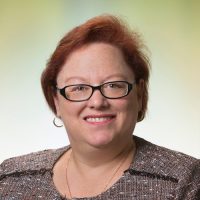 Karyn Baum, MD, MSEd, MHA
Hospitalist, Chief Transformation Officer, Essentia Health
Karyn Baum, MD, MSEd, MHA is a Hospitalist and the inaugural Chief Transformation Officer at Essentia Health, headquartered in Duluth MN. In her role, Karyn is responsible for leading innovation throughout the system, including planning for the new flagship hospital to open in Duluth in 2023.
Read more
She is also an Adjunct Professor at the University of Minnesota in both Medicine and the School of Public Health, where she teaches the Quality Improvement course in the Executive MHA program. Dr. Baum received her medical degree from the University of Minnesota, Masters in Education from the University of Southern California, and MHA from the Executive MHA Program at the University of Minnesota.