MHA alumni, students, and faculty members share stories of their most valuable and enduring leadership lessons.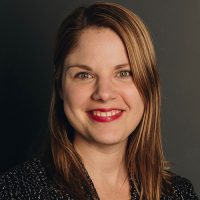 Angie Kierstead, MHA Candidate
Operational Excellence Consultant at M Health Fairview
Angie is currently an Executive MHA candidate. She works as an Operational Excellence Consultant who just celebrated 14 years at M Health Fairview.
Read more
Her start at Fairview Southdale Emergency Department was as a Health Unit Coordinator, "the air traffic control of the ED." In 2018, she took on a new role of Program Coordinator for the Lean Promotion Office, where she created programs to support developing and deploying the Operating System. In the fall of 2019, she was promoted into a System Improvement Advisor role. During the onset of COVID-19, she completed a FEMA Incident Command System course, coached the Evidence Based Medicine group to develop a standardized process of reviewing novel treatments, evaluated ventilator allocation contingency plans with system intensivists and ethicists, and flexed to support the various needs at M Health Fairview. Angie loves fostering relationships and is most passionate about the mission of health equity and inclusive environments.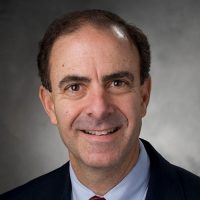 William P. Santulli
COO, Advocate Aurora Health
Bill Santulli, class of 1984, has served as COO of Advocate Aurora, a $14B integrated delivery system in Illinois and Wisconsin, since the organization was formed in April 2018. He previously served as EVP/COO of Advocate from 2005 to 2018 and as president of Advocate Good Samaritan Hospital from 2003 to 2005.
Read more
Prior to Advocate, Bill held executive roles at New England Medical Center (Boston), Iowa Health System (Des Moines), UniHealth America (Los Angeles), and Good Samaritan Hospital (Puyallup, WA). He currently serves on the Boards of the American College of Healthcare Executives, Illinois Hospital Association, Moving Analytics, and the University of Minnesota MHA Alumni Foundation.
Bill earned an MHA from the University of Minnesota in 1984, an MA from the University of Florida in 1982, and a BA from the University of Notre Dame in 1980.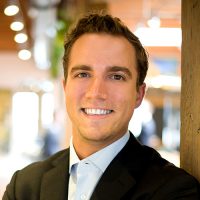 Danny Plooster
McKinsey & Company, Manager, Healthcare
Mr. Plooster is a Manager in the Healthcare practice at McKinsey & Company, focused on provider-client development. He has nearly 10 years of healthcare experience primarily in advisory services for providers spanning strategy, operations, and digital transformation.
Read more
His recent work includes Hospital@Home design and implementation, Go-to-Market strategy for an emerging Care@Home leader, enterprise digital strategy, enterprise strategic planning for AMCs, partnership exploration and execution, and ambulatory strategic planning.
Prior to consulting, Mr. Plooster was a dual MHA/MBA from the University of Minnesota. He discovered the Minnesota MHA program while working for Epic Systems to implement Radiology and Cardiology workflows for a Twin Cities health system. Originally from Wisconsin, where he received a business bachelor's degree from the University of Wisconsin, Mr. Plooster now lives in Chicago where he continues to enjoy ice hockey in the winter and golf in the summer.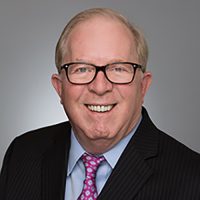 Patrick G. Hays
LFACHE
Patrick G. Hays, LFACHE, is the founding CEO of Sutter Health, a Sacramento-based integrated system serving several million people of Northern California, and retired CEO of BlueCross BlueShield Assn., collectively the world's largest private-sector health plans serving 1 in 4 Americans and citizens of several other nations.
Read more
Hays is a past Regent and national Board member of ACHE and holder of its Gold Medal for career excellence. Since leaving the full-time demands of the "corner office," Hays has assisted several early to mid-stage healthcare companies that he believes have the potential for creating meaningful change in our field. He is also an advisor to governing boards and a former award-winning adjunct professor in USC's graduate program in health services administration. He has been a Commissioner on the board of the national accrediting authority for graduate education in our field. Pat served as Board Chair for Trinity Health, the multistage religious healthcare organization, and currently sits on the Boards of the local Nevada affiliate of Dignity Health and the MN MHA Program.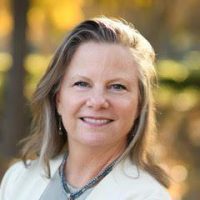 Sarah Miller
Founder & Principal, No Stone Unturned Strategic Advisory Consulting
Sarah has 25+ years of experience developing and executing business strategy and building consensus to drive organizational transformation. Recognized for strategic vision and managerial courage to tackle persistent and unique enterprise challenges, Sarah is known for personal integrity, creativity, compassion, and humor.
Read more
She is driven by a sincere passion for catalyzing change and transforming healthcare for the benefit of the patient and those who care for and support the patient. In addition to her UMN MHA from the best class yet ('92), Sarah holds a BA in Political Behavior from UC Berkeley.  She has certificates in Change Management from PROSCI, Compassion Cultivation from the Center for Compassion and Altruism Research and Education at Stanford University School of Medicine, Advanced Project Management from Stanford, and Lean Workshop Leadership from Rona Consulting. Sarah currently serves on corporate and fund raising boards for a San Francisco Bay Area non-profit focused on reducing the impact of childhood trauma and is a proud past-President of the Minnesota MHA Alumni Association and Foundation.