Healthcare delivery organizations are currently facing major challenges related to recruitment and retention of talent. This panel session will begin with a high-level overview of the issue and then engage organizational leaders around the short- and longer-run challenges and opportunities related to workforce and talent management. Potential topics include best practices and key learnings from organizations as they navigate staffing shortages; work policies related to remote work and the potential to recruit nationally vs. locally; how virtual care growth may influence workforce needs.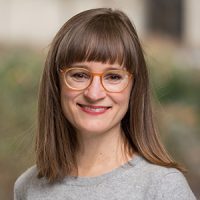 Moderator:
Janette Dill, PhD
Associate Professor, Division of Health Policy and Management, School of Public Health, University of Minnesota
Janette Dill is a sociologist and an Associate Professor in the Health Policy and Management Division of the School of Public Health at the University of Minnesota. Her research focuses on the health care workforce, with a focus on the direct care workforce.
Read more
Her current projects include measuring regional variation in the supply of the direct care workforce, racial and gender disparities in the rewards for professional certification and unionization among direct care workers, and measuring the employment behavior and intentions of direct care workers during and after the COVID-19 pandemic. Her research has been published in top academic journals and has been covered in the New York Times, the Washington Post, the Harvard Business Review, and many other outlets.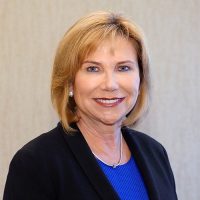 Laura Beeth
VP of Talent Acquisition for Fairview
Laura Beeth is a visionary leader with 25+ years of experience holding system executive positions in Talent Acquisition, Talent Management, and Workforce Development at M Health Fairview.
Read more
She is the state chair of the Minnesota State Healthcare Education-Industry Partnership Council/HealthForce Minnesota, Chair of the Minneapolis Workforce Investment Board, and Past Elected Chair and Officer of the National Governor's Association of State Workforce Board Chairs. In 2015, Laura received the Health Care Workforce Champion "Individual Leader Award" from the Minnesota Hospital Association.
Laura has a strong background in the areas of health care, career, and human resources.  Laura is involved in many external organizations including college advisory boards, St. Catherine University Henrietta Schmoll School of Health, Governor's Workforce Development Board, National Governor's Association of State Board Chairs, and the Cedar Riverside Workforce and Employment Board. Laura was appointed to serve on the Legislative Commission on Health Care Access and served as the state chair for the HRSA Health Care Workforce Primary Care Grant.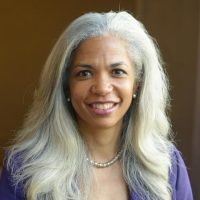 Tonya Jackman Hampton, EdD, MBA
Chief People Officer, Hennepin Health
Tonya is a 25+ year strategic executive and consultant in human resources, talent and organizational development, and diversity and inclusion. She is an ICF Professional Certified Coach and a certified co-active professional executive coach (CPCC).
Read more
She holds a BA in Political Science/Pre-Law from Clark Atlanta University and MBA in Human Resource Management and Doctorate of Education in Organization Development from the University of St. Thomas.
Tonya has spent the last decade working in the healthcare industry. She operates as a strategic partner with senior leadership, managers, and employees to design and execute  organization development initiatives focused on instituting critical human resources  practices or processes, culture changes, improving leadership and organizational  effectiveness, and directing diversity and inclusion. She has worked for Dorsey & Whitney,  Honeywell, Medtronic, HealthPartners, and more.  She is also the founder/adviser of Sequel Consulting Group and currently is the Chief People and Culture Officer for Hennepin Healthcare.
Tonya also serves as an adjunct professor at St. Catherine University and St. Thomas  University where she teaches and advises students in the Masters programs for leadership and organization development.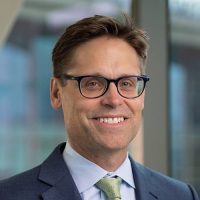 Micah Niermann, MD
Executive Vice President of Clinical Affairs, Gillette Children's Specialty Healthcare
Micah Niermann graduated from medical school from the University of Kansas and completed residency in Internal Medicine/Pediatrics at the University of Minnesota. After residency he joined Allina to work as a Med/Peds hospitalist at Abbott Northwestern and Children's Minnesota for 11 years.
Read more
During this time, he served in several leadership roles including group lead for the Med/Peds hospitalists and Med/Surg Director at Children's Minneapolis campus.
In 2019 he transitioned to the Chief Medical Officer role at Gillette Children's where he contributes to their strategic direction, collaborates on operational demands, helps lead on quality, safety and wellbeing, and will be working soon on building innovation structure within the organization.
He also contributes as a member of the Medicaid Services Advisory Committee for DHS and as a  member of the Governor's Advisory Council on Climate Change.