School of Public Health faculty recently published a commentary in Health Affairs Blog highlighting the diversity of rural America, the health risks faced by rural people of color and Indigenous people, and the value in changing the narrative around addressing rural health challenges. The commentary was authored by Associate Professor Katy Kozhimannil and Assistant Professor Carrie Henning-Smith, who also lead the school's Rural Health Research Center.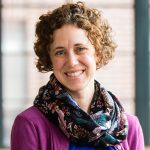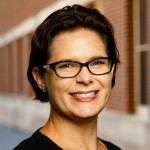 In the post, the authors point out how news stories, policy discussions, and research tend to focus on non-Hispanic white people, especially white men. They went on to say that, in fact, one-in-five rural residents is a person of color or Indigenous person, and the communities where they reside often face the greatest health risks.
The authors point to evidence showing that rural counties with a majority of non-white residents experience many troubling health trends, including:
The highest rates of premature death

Higher infant mortality rates and declining maternity care access

Disparities in health care access, including lower rates of residents having a personal doctor, and a greater tendency to forgo care because of cost barriers.
As a result, the authors said rural health research, policy, and journalism ought to ensure inclusion of all rural residents.