Advancing Health Orientation Materials for Refugees in Minnesota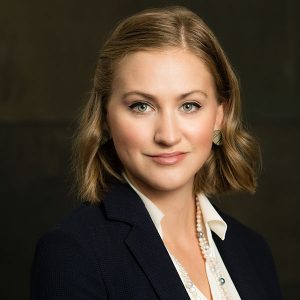 Graduate student Shelby Panttaja (Maternal and Child Health MPH '19) has dedicated her education to working with vulnerable and underrepresented populations, with a particular focus on refugee and immigrant communities' health and their access to resources. The motivation to work directly in this space drove her to the Minnesota Department of Health's Refugee Health Program.
This passion has aided her most recent project with the Minnesota Department of Health; a curated repository of health education and orientation materials targeted at newly arrived refugees.
Shelby has been collaborating with other state and national organizations to locate, vet, and create culturally sensitive materials, that will address the current gaps in refugee health orientation and education.
As a part of this project, she is developing new food safety efforts for the state of Minnesota in direct collaboration with the Center for Disease Control and MDH's own Foodborne Illness Unit.
Shelby says, "This project will equip newly arrived refugees with the information and resources they need to create and maintain a healthy life… it's important to have targeted health orientation materials, as refugees are often overwhelmed with all of the information provided to them during the initial days of arrival. By creating this repository, resettlement agencies and departments of health across the country can better care for those they serve."
In addition to providing this resource, she says that the hope is to translate these curated materials into a mobile application for smartphones.
"This is a great opportunity to make health materials mobile and easily accessible… Most individuals rely on smartphones for information, directions, and social connections every day, and refugees are no exception. If we want to make sure this information is being used, we have to make the information easy to access."
When not contributing to MDH's health efforts, Shelby is also heavily engaged in global health with her academics. Most recently, she participated in the India: Global Health, Globalization, and Leadership course in Mysore, India, as well as conducting her ApEx (formerly known as a field experience) in the Dominican Republic. She hopes to bring all of these experiences together as the new Graduate Assistant for the Global Health Work Group for Spring 2018.
Upon graduation in May, she hopes to continue working with vulnerable and underserved populations in the Twin Cities.
"I feel that we often talk about being global citizens, but I understand that this takes a concerted effort. For me, I want to work in the global health space as a way of contributing to a better world, and to help relieve the burden of poor health, through my public health training."