Developing Relationships in India to Understand Global Health Systems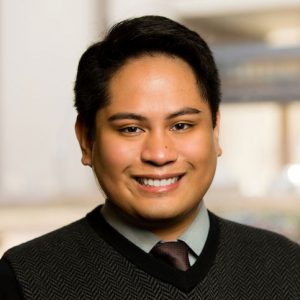 Field experiences in Global Health provide public health students with the means to orient themselves in the ever-expanding field of global health. For Miko Gamban, a Masters of Public Health student in Public Health Administration & Policy, his experience served as a way to connect with the communities and people working to reduce non-communicable diseases (NCDs) through Indian health care administration.
In the winter of 2017 and 2018, he along with six other University of Minnesota Public Health students participated in the Nitte Winter School at Nitte University in Karnataka, India. This was the first time the School of Public Health sent students to Nitte, where they were exposed to and learned about rural health, the Indian healthcare system, and maternal and child health.
Miko says, "I was eager to participate because I wanted to strengthen my global health experience and learn more about the health in one of the world's most populous countries. It was a great opportunity which allowed me to understand the Indian healthcare system and its effects on Indians' health".
For students looking to develop their global health skills and exposure to eventually work in the field, experiences such as these are quintessential for learning how to work with the people facing the problems in their unique cultural contexts.
Miko says, "It is also important for me to maintain the relationship I've built in India and the communities I worked with the past year. I feel it is significant for public health professionals, especially in global health, to ensure the relationship between communities and practitioners is strong".