Diabetes Prevention in Jamaica by Addressing Food Access and Security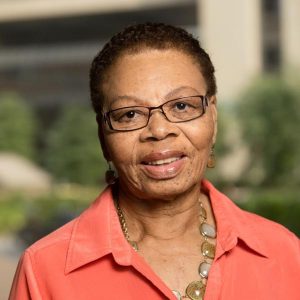 Petrona Lee (PhD '12, Environmental Health Sciences)[1] has spent much of her post-graduate career developing the Trelawny Diabetes Management Project (TDMP), a non-governmental organization (NGO) that aims to reduce the prevalence of diabetes in rural communities in Lower Trelawny, Jamaica. A native to Jamaica herself, she is the CEO of the NGO that started as an intervention strategy for diabetes.
However, she recognized that the complexity of the issue required a complex community-based intervention. This has included education, prevention and management of diabetes, and ensuring food security by providing breakfast programs, establishing schoolyard farming practices, and even establishing baseball programs in local schools.
Lee initially started by conducting diabetes educational programs with churches in the local communities When she reached out to the elementary schools in the area, she learned that approximately 30% of the kids went to school not having had breakfast and some could not even afford to buy lunch.
"After I spoke about healthy eating with the children in one of the schools, the principal took me aside and said 'there is one thing more important than healthy eating. It is eating.' That's what triggered me to start the non-profit."
Since then, TDMP has been collaborating with faculty from EHS, Extension and CINRAM to
drastically expand and address diabetes by looking at the systems that inform malnourishment and diet. For example, sponsored by the Institute on the Environment and Global Programs and Strategy Alliance, two of the school principals were brought to the Twin City Campus to learn about food access and sustainability. Also, before broadening its scope into developing schoolyard farms, faculty (including Lee) visited the area for an investigative research to determine the feasibility for schoolyard farming. The first of the chicken coops are slated to start in February, 2019. The schools plan to incorporate STEM programs into the agricultural management of the farms.
Moving forward into the future, Lee emphasizes the need to focus on creating sustainable structures within the program by focusing on low-hanging fruits, and building relationships within local government and local influencers to gain funding, community trust, and support. She recognizes that while healthy eating is a strategy for prevention as well as management of diabetes, but physical activities are also important. TDMP has brought in baseball equipment and sponsored some baseball clinics.
While the program is still in its foundational stages, Lee has already seen improvement in specific areas. "Through our discussions with various segments of the government, we have noticed that there is more food available, however there are still children going to school without breakfast, but at least there is more food for lunch."
Ultimately, Lee notes that if it were not for her ability to listen and learn from the community, she never would have learned that she needed to shift the focus of her program from "healthy eating" to "eating".
"They know their culture, they know the challenges and the solution. So, it's very important to listen, and it's very important to respect their culture, and sometimes to just step back and let them show you what the needs are."