Increasing Awareness on Global Tobacco Reduction by Advocating for Strategic Global Partnerships and Tobacco Reduction Initiatives and Strategies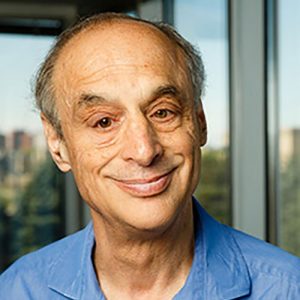 Dr. Lando began his career focusing primarily on behavioral interventions in small groups; however, he felt that these interventions were too limited, and would provide minimal impact on overall tobacco use. This observation motivated Dr. Lando to shift his focus from individual-level prevention strategies to population-based studies and public health approaches to global tobacco cessation. He was specifically interested on how restrictions on tobacco advertising and promotion and advocating for marginalized communities, influenced greater rates of tobacco cessation.
"Moving from psychology to public health, I began see things differently. I started to see the tobacco industry as a disease vector and understand the harm that they were doing. I wanted to continue my research with a more community and advocacy based approach."
During his career, Dr. Lando has published over 100 articles on smoking cessation, spanning countries across Asia, Africa, and North America. Looking forward, Dr. Lando wants to continue to focus his research and advocacy on the increasing rates of tobacco morbidity and mortality in lower-middle-income countries.
As a leader on global tobacco cessation, Dr. Lando holds a critical role in the triennial World Conferences on Tobacco or Health, which aim to exchange tobacco control and related information internationally, advance tobacco control policies, and share experiences and knowledge between all countries in the world with different cultures and different levels of economic development.
Prior to and following his service as Chair of the International Liaison Committee on Tobacco OR Health (now the Advisory Board to the Conference Secretariat), Dr. Lando began to advocate for this conference to take place in a lower-middle-income country early on, after years of it in higher income countries, like Switzerland and the United States. In 2009, his persistence and passion facilitated India hosting the conference for the first time. This was a pivotal moment, as it allowed a previously neglected country to be a part of the discussions on how to bring lasting changes to tobacco control. Dr. Lando continues to push for inclusion and diversity in World Conferences of Tobacco or Health locations, evident by the 2018 location of Cape Town, South Africa, indicating the conferences' inaugural appearance in Africa.  For 2009 and subsequent conferences he has served respectively as Vice President; Co-Chair, Scientific Committee; Chair, Scientific Committee; and Chair, Organizing Committee.
When asked what he is passionate about, Dr. Lando said, "I feel very lucky to have opportunities globally. However, moving forward I want to emphasize even more on the role of advocacy in tobacco control… When I think about what is important to me, it is not necessarily about the next publication or grant; it is about how we can make a difference in public health."
Dr. Lando also expressed his passion to face the challenges that are present in the field of public health; "…the needs are so great but the priorities always seem to be in other directions. We need to see more resources devoted to public health instead of curative medicine, even though this is also important. Upstream action is essential."
"People often assume that all public health questions have already been asked or that there isn't much to do. However, there is so much to do. We need more passionate people to find their niche in public health."
When speaking to the future of public health professionals he says, "Find an area you are interested in and go for it. It can feel like you are on the side of angels. You can truly make a difference for real people."