Overseeing students' work with Community Health Workers in India and building health-related research capacity in Afghanistan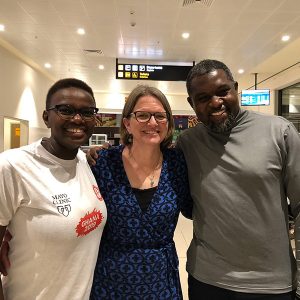 Dr. Virnig is the program Director for the annual Kolkata trip funded by the Ralph Strangis Pathways to Children International Travel Fund. She has been overseeing this program since 2015. It involves SPH students traveling to Kolkata, India to work with a preschool serving low-income children and their families. The students work with the Community Health Workers to develop and implement programs aimed at increasing knowledge and building resiliency among community members.
Currently, Dr. Virnig is working on USAID Advancing Higher Education for Afghanistan's Development (AHEAD). The purpose of AHEAD is to improve the employability of professional Afghan men and women through tertiary education programs and to generate workforce skills based on market-driven needs in Afghanistan. This includes initiatives to improve the academic, administrative, resources and management functions of universities for enhanced support to students and faculty members and university administrations. Tertiary education includes what is commonly understood as academic education but also includes advanced vocational or professional education. Dr. Virnig's focus is on building health-related research capacity.
Previously, Dr. Virnig worked on the USAID Government Led, University Driven, Network Supported: Transforming Workforce Response to Infectious Disease Threats in Global Hotspots.  In particular, she worked with Vietnam and Thailand. The United States Agency for International Development (USAID) is launching the Emerging Pandemic Threats 2 (EPT 2) program, which builds on the successes of the Agency's programs in disease surveillance, training, and outbreak response.