Researching Infectious Diseases in Latin America with an Equity Lens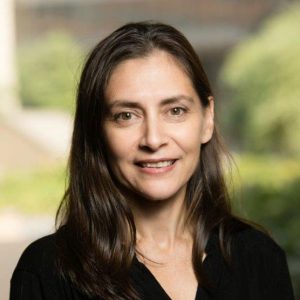 All over the world, many infectious diseases manifest themselves with similar symptoms, such as Dengue Fever, Zika, Yellow Fever, Rickettsiosis and Leptospirosis. Dr. Claudia Muñoz-Zanzi, an infectious disease epidemiologist in the Division of Environmental Health Sciences, has focused her work on the emerging and zoonotic infectious diseases that are not well understood, difficult to diagnose and control.
While her work early in her career was done in her home country of Chile, her current infectious disease epidemiology work has expanded to projects such as Leptospirosis in Colombia and Uganda, tick-borne diseases in Mexico, and the increase of zoonotic infections in Indonesia due to changes in land use.  Through her work with the Global Leptospirosis Environmental Action Network (GLEAN) and with the Health Emergency Department of the Pan-American Health Organization (PAHO), she has been working on translating research into guidelines and policy to reduce the impact of Leptospirosis. Examples of this work include the reduction of the occurrence and impact of leptospirosis, and examining surface waters in Chile. More recently, a new project with PAHO aims at developing a forecast model for Yellow Fever outbreaks in South America. Through understanding the epidemiology of the infection and past occurrence of outbreaks, the final product will be a tool to help countries to better prepare and respond to future outbreaks.
She emphasizes that her work is collaborative and highly interdisciplinary in nature,  whether it is quantitative work on complex multiscale datasets, community-participatory research, diagnostic laboratory work, or the creation of prevention programs. For many endemic zoonotic diseases, there is no specific intervention such as a vaccine or clear guidelines for diagnosis and clinical management. Furthermore, long-term changes require costly investments in sanitation and infrastructure. This means that in the meantime, effective, culturally-appropriate prevention and education programs developed by bringing together  the expertise from different disciplines are key.
Global Health work is about finding innovative ways to help communities to identify, understand and solve their health problems. This is why field experiences are so important for students who are interested in global health. Her advice to students and anyone working in the global health field is to "find a way to connect with the people facing the problems."
To explore new frontiers of global health, students can learn from her example by focusing on interdisciplinary training, collaborative work, finding innovative solutions, and remembering to understand and respect the individuals and diverse ways of living.