Understanding How Local Efforts Impact Global Health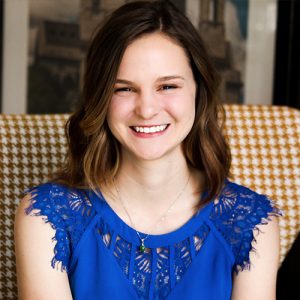 Nicole Havel (Global Environmental Health MPH '20) decided to pursue an academic career with a global focus, in order to investigate the local contexts of global health. During her time as a Sports Medicine undergraduate student, Nicole became interested in how community engagement influences health, and how empowerment and social justice influences health and community participation in improving environmental health.
Interested in how Minneapolis-Saint Paul engages in global health, Nicole enrolled in the Global Health in a Local Context: An Experiential Course on the Social Determinants, Health Equity, and Leading Change in Minnesota course offered through the Center for Global Health and Social Responsibility. This course, held in community settings, including a rural Hmong Farm, the Center for Social Healing, Bdote/Fort Snelling State Park, community centers, and the Minnesota Department of Health, helps students gain more insight into Minnesota's role in global health.
This opportunity allowed Nicole to engage in global conversations within a highly interdisciplinary environment, which helped her explore how to participate in global health in the United States, and how to work with global health efforts, without traveling abroad. Of all the sites and organizations she visited, Nicole says that the Fort Snelling experience was particularly moving.
"Learning more about the history of the Native America genocide helped me understand how trauma precedes the timeline of health, and how the residual impact of this trauma still impacts individuals and communities today. I want to learn from this history, so that I can move forward with this knowledge and help those impacted by these traumas."
Looking ahead, Nicole hopes to develop her insights into the global contexts of health by earning a Global Health Certificate or Global Health minor from the School of Public Health.
"I am interested in female empowerment, especially in cultural terms, as women are often in positions of power in the household, and have the ability empower their families and communities to improve the environmental health for many."
Nicole's experience with the Global Health in a Local Context course also inspired her to enroll in the India: Global Health, Globalization, and Leadership course in Mysore, India, and participate in the 2019 Global Health Case Competition.
While at the School of Public Health, Nicole wants to continue to involve herself in opportunities that fosters interdisciplinary teamwork.
"I want to be apart leadership in play. This way, I can learn more from others' areas of expertise, so that when I am in the field, I can ask the right questions, and seek support from my team in the most effective way possible."