Health Equity Minor
The Health Equity Minor is a graduate minor that allows students to specialize in studying health disparities and inequalities. A firm understanding of the structural factors that cause health inequalities will help prepare students to enter the professional world of public health as an effective advocate. The minor is 7 credits for Master's students and 12 credits for PhD students.
An alumni's open letter for people considering the Health Equity Minor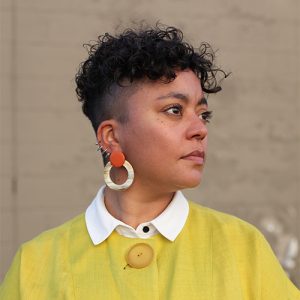 Hadija Steen Mills [they|she] is a queer, mixed-Black parent of twins who was born and raised on Dakota land commonly known as Minneapolis. They received both a Master in Public Health and Bachelor's in Science from the University of Minnesota. Hadija is passionate about the creation of a world free of inequities and advocates for autonomy for the most systematically oppressed.
Hadija is the founder of the Healthcare Reparations Cooperative that pushes for unifying, creative, and anti-oppressive approaches to a new world where community care elicits health and healing.
Health Equity Minor Spotlights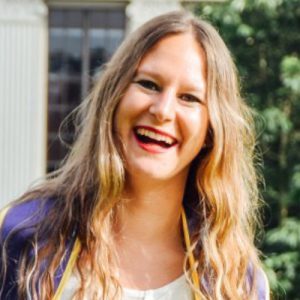 Student: Courtney Sarkin
Courtney is currently a PhD student in the Health Services Research, Policy, and Administration program in the Division of Health Policy and Management. As a Ph.D. student in the Sociology of Health and Illness track, she hopes to continue advancing social justice and health equity by addressing ethical, legal, and socioeconomic complexities generated and maintained by structural oppression within and outside the US healthcare system.
Read more
She is a predoctoral fellow for the National Cancer Institute (NCI) T32 Cancer Disparities Training Program jointly administered by the University of Minnesota Medical School Program in Health Disparities and School of Public Health.
Prior to joining the University of Minnesota, Courtney attended the University of California, Berkeley and received B.A.s in Molecular and Cell Biology, Legal Studies, and Gender Studies. While at UC Berkeley as a Rose Hills Fellow, she conducted independent research on the healthcare experiences of lesbian and transgender breast cancer patients and survivors. She was motivated to pursue this research to explore how her mom, a lesbian breast cancer survivor, experienced diagnosis, treatment, and survivorship in their rural and medically underserved community. Having solidified her interest in health equity, she attended Harvard Medical School for a Masters in Bioethics. Her research focused on integrating cultural humility into medical education as a way to ensure culturally-sensitive care.
Courtney pursued the Health Equity Minor to gain the tools, skills, and knowledge needed to dismantle oppressive policies and practices that create and maintain health inequities. Health equity continues to be at the core of how she envisions health services research, policy, and practice, and she is passionate about integrating community-based participatory research into her work. Her dissertation will use a mixed methods approach to explore how structural racism, ableism, and cisheterosexism influence the patient-provider relationship and shape LGBTQ2+ individual's engagement with breast cancer screening and care. She hopes this and future research will contribute to equitable cancer prevention, screening, and care.
When she isn't having discussions about social justice and health equity, Courtney volunteers as a Violence Prevention Educator for The Aurora Center for Advocacy and Education and enjoys walking her dog (and her cat occasionally), crafting, biking around Minneapolis, game nights, and caring for her abundance of plants.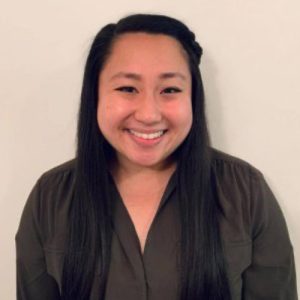 Student: Lai Jing Su
Lai Jing Su graduated May 2021 with a Master of Public Health in Maternal and Child Health with a minor in Health Equity. She completed her Bachelor of Arts in Spanish with a minor in Bioinformatics at the University of Florida. Currently, Lai Jing works at the Minnesota Department of Health in the Minnesota Immunization Information Connection (MIIC) department under Infectious Disease Epidemiology, Prevention and Control (IDEPC).
Read more
She also works as a medical Emergency Department scribe for Emergency Care Consultants.
Lai Jing became interested in the Health Equity Minor to have better understanding on how to tackle policies and systems that further perpetuate inequality in the healthcare industry. She has improved her ability to recognize the various factors that lead to inequity. In her free time, Lai Jing enjoys fencing, biking, hiking, spending time with family and friends, and trying out new places to eat. Lai Jing especially loves to travel and learn about the culture.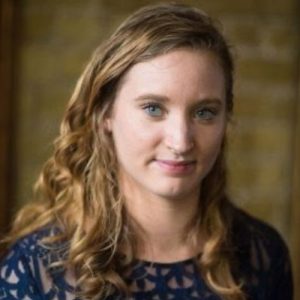 Student: Mary Wooten
Molly graduated in May 2021 with a Master of Public Health in the Public Health Practice program with a minor in Health Equity. She is a dual-degree public health and medical student, and will begin her 4th year of medical school at Des Moines University in June. She is currently a legislative advocacy intern at the Minnesota Psychiatric Society, where she advocates for policies that improve access to mental health treatment for Minnesotans.
Read more
She is particularly interested in mental health, child development, and health care access.
Molly first became interested in health equity while working as a medical scribe in an Emergency Department, where she saw the stark differences in how doctors treated patients because of their race, background, and history of mental illness. During her first two years of medical school, she became highly involved in a student organization that advocated for and provided outreach to the unsheltered homeless population in the Des Moines area. She learned more about the health inequities people experiencing homelessness face, as well as the racial disparity in who experiences homelessness.
Molly was drawn to the Health Equity minor because of the focus on structural causes of health inequities in communities of color and asset-based approaches to community development. She has also been able to continue cultural self-study and examining her own privileges, in order to more effectively advocate for just policies that would improve health equity. In the future, Molly hopes to combine her medical and public health training to provide direct care and advocate for health equity for medically underserved communities.