Grocery Assistance Program Study for Families
Overview
The purpose of this study is to determine whether different types of food benefit programs improve family nutrition.
The families participating in this study will be given an electronic debit card for use in purchasing food. Money will be loaded onto the debit card monthly in an amount similar to what the family would receive if they were participating in SNAP. Money for food will be provided for approximately 5 months (20 weeks).
This research study is being conducted by Dr. Lisa Harnack at the University of Minnesota's School of Public Health with funding from the Laura and John Arnold Foundation.
Your family may be eligible if:
You have a child in your household between the ages of 3-11 years.
Your are NOT currently receiving SNAP benefits.
You are able to speak and understand English or Spanish. (Spanish-only speaking families can enroll in the study after June 2018).
You meet income and expense guidelines.
How is a family defined?
For the purposes of this study, a family, or household, is defined as the people who live with you and who regularly buy, fix, or eat food with you.
If you are eligible and choose to take part in the study,
Your family would receive money for groceries for 5 months.
You would also receive up to $385 in Target gift cards for completing study activities.
At the end of the study:
Near the end of the 20 weeks of food benefits, study staff will connect participants with a SNAP outreach worker who will help them apply for SNAP, if they would like this assistance.
If you are determined to be eligible, you would be asked to:
Collect all of your household's grocery & restaurant receipts for 22 weeks and mail them to the study each week (the study gives you stamped envelopes).
Attend 2 study visits with your child (about 30 minutes in length).
If you have more than one child between 3-11 years old, just one of them would be randomly chosen to take part.
You and your child would each complete 6 phone calls where you would be asked about what you ate the day before.
Your monthly income must fall below the income amounts listed, and your expenses must exceed a certain amount. Exceptions may be made if someone in your home has a documented disability.
| Household Size | Monthly Income before Taxes |
| --- | --- |
| 2 | $2,233 |
| 3 | $2,808 |
| 4 | $3,383 |
| 5 | $3,958 |
| 6 | $4,532 |
As part of the application, we need to ask you about, and verify (by seeing copies/photos of documentation), your household's current income and expenses.
Income Types examples
Jobs
Self-employment
In-home daycare
Taxi/lyft/uber driver
RSDI or SSI
Veteran's benefits
Retirement benefits
Child support
Expense Types examples
Housing costs
Property taxes
Court-ordered costs
Utility Bills
Medical bills (if disabled or aged 60+)
Documentation examples
Income: Paystubs,  tax records, award letters, sales receipts, etc.
Expenses: Bills, statements, receipts, court-orders, etc.
Email us at gapstudy@umn.edu or call at (612) 655-2133.
We will ask you some questions to determine if you meet basic eligibility criteria.
If you do, we'll invite you to complete the study application where we'll ask you more detailed questions about your household's income and expenses.
If you meet the income and expense guidelines, you will be invited to take part in the study.
Participation is voluntary. To participate, people must provide written consent. Participants are free to withdraw from the study at any time.
Sure! We'd love your help in recruiting eligible families.
Feel free to post a flier (PDF) or handout brochures (PDF).
If you have other ideas, please call us at (612) 655-2133 or send an email to gapstudy@umn.edu.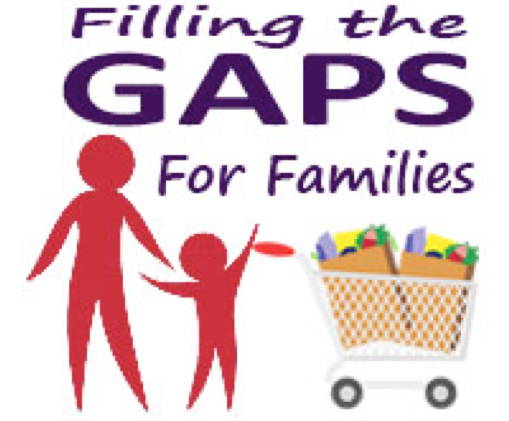 Contact Us
GAPS for Families Study
1300 S. 2nd St, Suite 300
Minneapolis, MN 55454
(612) 655-2133
gapstudy@umn.edu