Davis Melin is an Epidemiology MPH student at the University of Minnesota School of Public Health. Davis hopes to take his public health education and experience into the medical field where he plans to work in a clinical setting. Learn more about how he is helping combat COVID-19 by reading his responses to the questions below.
Are there particular personal or professional reasons why you got into public health?
[DAVIS] I looked into public health a few years ago and loved the connectivity within the field, and how public health requires multidisciplinary, team-based work. Now, at the tail-end of my degree, I've grown to appreciate the statistics and science behind epidemiology. I hope to enter into the medical field with these newly gained skills to make an impact at a clinical level. 
How are you coping with COVID-19?
[DAVIS] My faith community, family, and fiancée have been crucial to maintaining peace. I'm in a Tuesday morning Bible study with a group of men from my church in addition to participating in Sunday service and personal scripture reading time.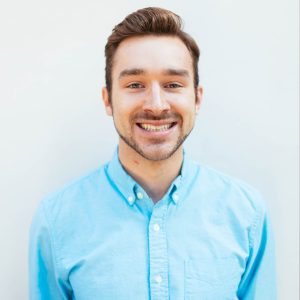 In what ways are you working on or responding to the COVID-19 outbreak?
[DAVIS] I'm on the health care worker (HCW) monitoring team at the Minnesota Department of Health where we assess exposure risk for HCWs who came into contact with a patient, long-term care resident, a co-worker, or household contact who later tested positive for COVID-19. We then give guidance on symptom monitoring, assess if they're medium or high risk, and enroll the HCW into our symptom monitoring program where the HCW reports their health each day through an online RedCap survey. 
What have you learned about yourself through this experience?
[DAVIS] I've learned the importance of seeing a gap and asking to fill it: if something needs to be done that's within my skill set/ability, and I know it will help a co-worker who's overburdened, then I'll step in and help out the team. 
What acts of kindness, positivity, or goodness have you noticed as we deal with this pandemic?
[DAVIS] The HCW monitoring team has been an excellent source of positivity during this time. Our supervisors are in the trenches, leading the way towards doing our best in the midst of a constantly changing situation. I'm thankful for our team's diligence and flexibility for everyone's unique individual, family and/or school situation.