"I'm a first-generation college student. After high school, among other exploratory roles in the social services and nonprofit fields, I worked in a health clinic that serves low-income patients at no cost.
It dawned on me that health inequalities can and should be eliminated, and from that point onward, I knew I wanted to work on changing this area of injustice.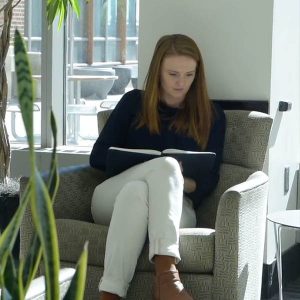 I became a health care reform activist, and enrolled in college intending to become a family medicine physician doing primary care in a similar clinic setting. In college, I minored in public health, and discovered that being a doctor isn't the only role for someone who wants to change health inequities. I joined the first cohort of 4+1 students in Environmental Health. To be able to earn my undergraduate and master's degree in five years instead of six was an unbeatable opportunity.
Now that I've graduated, I'm working at a Federally Qualified Health Center on the north side of Minneapolis. Most of our patients are experiencing poverty, and I apply a lot of what I learned in my environmental health path to the health care setting. I'm excited to go to work every day because I know that we're making an impact, and I'm helping further initiatives that take direct aim at racial and health inequalities."