In the upheaval following the advent of COVID-19 and the murder of George Floyd in 2020, many healthcare organizations have sought to elevate health equity promotion as a priority within their broader population health strategy. Organizations are developing and deploying strategic interventions to address the burdens of structural racism related to health care access, quality, patient experience, and health outcomes. In this session, our expert panelists will share their organization's efforts and discuss key learnings as they work to create a more equitable healthcare system for patients and their broader communities.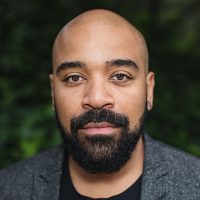 Moderator:
Andre Le Blanc, MHA
Deputy Director, Center for Antiracism Research for Health Equity
Andre Le Blanc serves as Deputy Director for the Center for Antiracism Research for Health Equity (CARHE) at the University of Minnesota School of Public Health. He is responsible for providing strategic and operational leadership and driving key initiatives to achieve the center's goals.
Read more
Andre joined CARHE in September of 2021, following a decade-long career in reproductive and sexual healthcare. He has served in leadership roles for the Annex Teen Clinic in Robbinsdale, MN, Kaiser Permanente Northern California, and patient care roles at Hennepin County's Red Door Clinic and Planned Parenthood Northern California.
Andre has served on the boards of the University of Minnesota's Community-University Healthcare Care Center (CUHCC) and the Transgender Law Center in Oakland, CA. He received a degree in comparative ethnic studies from UC Berkeley and an MHA from the University of Minnesota School of Public Health's executive program. He enjoys design, ceramics, and genealogical research and lives with his partner in Minneapolis, MN.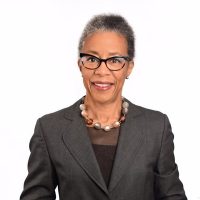 Julia Joseph-DiCaprio, MD
Sr. VP & Chief Medical Officer, UCARE
Dr. Joseph-Di Caprio is responsible for setting and implementing a market-leading agenda for population health and clinical operations excellence for UCare's 500,000 members. She is a key member of the senior management team and provides strategic direction and operational oversight for UCare's Health Services Division.
Read more
Dr. Joseph-Di Caprio co-chairs the Health Equity Committee of the Minnesota Council of Health Plans and is vice chair of the national Alliance of Community Health Plans Medical Director group.  Her extensive professional career in the Twin Cities community includes 22 years at Hennepin County Medical Center (now Hennepin Healthcare System).
She serves on the Boards of Directors for University of Minnesota's MPhysicians, Planned Parenthood North Central States, and Mental Health Resources.  She is a long-time Assistant Professor for the University of Minnesota Department of Pediatrics.
Joseph-Di Caprio has a B.S. in Physiology from McGill University in Montreal, Quebec Canada, an M.D. from the University of Illinois, and an M.P.H. from the University of Minnesota.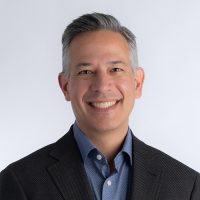 Garrett Black
Chief Operating Officer, Equality Health
Garrett Black has an exceptional track record of developing high-performing, diverse leadership teams and managing large-scale clinical and business operations within both provider and health plan organizations.
Read more
Garrett recently joined Equality Health, a leading provider of value-based physician networks uniquely equipped to address the needs of diverse and historically underserved populations, as Chief Operating Officer. Garrett joined Equality Health after spending more than a decade at Blue Cross and Blue Shield of Minnesota (BCBSMN), where he served as president of Stella Diversified, a portfolio of innovative healthcare companies. Prior to joining BCBSMN, Mr. Black was chief strategy officer for Children's Minnesota, one of the nation's largest pediatric healthcare providers, and director of Strategic Development for Allina Health.
Garrett holds a Master of Healthcare Administration and an MBA from the University of Minnesota, and a BA from Marquette University. He currently serves as a National Industry Council Member with the University of Minnesota's Medical Industry Leadership Institute. Previously, he served as chairman of the Multi-Payer Alignment Task Force of the MN Accountable Health Model and was a board member of the Mentoring Partnership of Minnesota.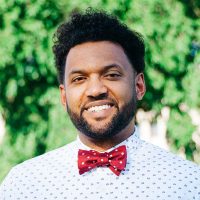 Nathan T. Chomilo, MD, FAAP, FACP
Medical Director for the State of Minnesota and MinnesotaCare programs and pediatrician with Park Nicollet Health Services
Dr. Nathan Chomilo is the medical director for the State of Minnesota's Medicaid and MinnesotaCare programs and general pediatrician with Park Nicollet Health Services/HealthPartners.
Read more
Dr. Chomilo served as the State of Minnesota's COVID-19 vaccine equity director and is currently a senior advisor on equity to Minnesota Commissioner of Health Jan Malcolm. His advocacy work has included promoting the impact early childhood intervention and healthcare access have on the long-term prospects of our children, and how physicians and health systems can address racial and health equity. Dr. Chomilo is a member of the American Academy of Pediatrics (AAP) Council on Early Childhood and its Section on Minority Health, Equity, and Inclusion (MHEI).
Dr. Chomilo is an adjunct assistant professor of pediatrics at the U of M Medical School and is a guest lecturer at the Humphrey School of Public Affairs, the School of Social Work, and the School of Public Health.
Dr. Chomilo co-founded Minnesota Doctors for Health Equity; serves on the board of directors of Reach Out and Read Minnesota and National, and serves on the steering committee of the Minnesota Perinatal Quality Collaborative.