April 11, 2019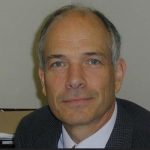 Keynote Speaker
Vincent Mor, PhD
Florence Pirce Grant University Professor
Professor of Health Services, Policy and Practice
Brown University
University of Minnesota
Mayo Auditorium
420 Delaware St. SE
Minneapolis, Minnesota

3:00 p.m.  Keynote Speaker
4:15 p.m.  Q &A Panel
5:30 p.m.  Reception presented by D'Amico and Sons
Understanding the complexities of implementation is the secret to disseminating new knowledge into functioning health care systems.
This lecture will describe the Interventions to Reduce Acute Care Transfers (INTERACT), a large-scale nursing home quality improvement program designed to reduce hospital admissions and emergency department visits. Dr. Mor will discuss how challenges in the implementation process influenced the findings of INTERACT, and how INTERACT can help inform future efforts to integrate evidence and practice.
About Vincent Mor
Florence Pirce Grant University Professor, Professor of Health Services, Policy and Practice and Brown University. His research focuses on the organizational and health care delivery system factors associated with variation in use of health services and the outcomes frail and chronically ill persons experience.