The Minnesota Learning Health System Mentored Career Development Program is excited to welcome a fifth cohort of scholars to join the program in September 2021. The MN-LHS K12 scholar training program is one of 11 institutions funded by the Agency for Healthcare Research and Quality (AHRQ) and the Patient-Centered Outcomes Research Institute (PCORI) to support the training of researchers to conduct patient-centered outcomes research within learning health systems. The program receives additional funding from M Health Fairview.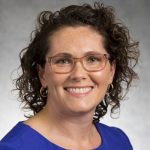 Abbie Begnaud, MD
Dr. Begnaud is an Assistant Professor of Medicine in the Department of Medicine, Division of Pulmonary, Allergy, Critical Care and Sleep Medicine at the University of Minnesota. As an interventional pulmonologist with a passion for lung cancer, she has led the implementation of the University of Minnesota Health Lung Cancer Screening Program since its inception in 2013. Her goal as a MN-LHS scholar is to impact health care delivery to promote a more equitable healthcare system with a focus on improving access to and implementation of lung cancer screening (LCS). Dr. Begnaud holds an MD from Louisiana State University Health Sciences Center.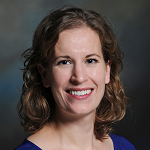 Allison Gustavson, DPT, PhD
Dr. Gustavson is a research trained physical therapist and current post-doctoral fellow in Center for Care Delivery & Outcomes Research (CCDOR) at the Minneapolis VA. Her research focuses on using implementation science to promote the uptake and spread of evidence based practice and patient-centered outcomes into healthcare systems, clinical practices, and community based services. Her aim as a learning health system researcher is to implement a telerehabilitation program to enhance access to quality rehabilitation following hospitalization for persons with dementia. Dr. Gustavson has a Doctorate in Physical Therapy from the University of Minnesota and a PhD in Rehabilitation Science from the University of Colorado.