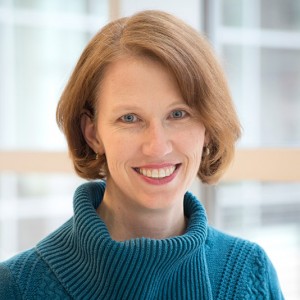 A majority of U.S. companies' health benefits packages for employees include at least one type of wellness program. The programs are traditionally promoted by wellness companies as a way for employers to support workers while also reducing medical care spending and increasing productivity.
In a shift, new research by the School of Public Health shows wellness companies are changing the way they market these programs to employers.
The study was published in Health Affairs.  
"Today there is less emphasis on selling programs purely as a means to reduce health risks and medical care spending, and greater emphasis on considering wellness programs as a form of human capital investment," said lead author Associate Professor Jean Abraham. "Instead of looking at individual metrics like medical care cost savings or productivity gains, wellness companies are telling employers to consider how wellness programs make an organizational impact on things like employee engagement, turnover, retention, satisfaction, and profitability."
As the wellness services market continues to grow, so does competition between firms.
"Wellness companies are becoming more competitive and more diverse as they try to differentiate themselves from others in the sector to win over corporate clients," says Abraham.
Wellness companies are also moving away from one-size-fits-all offerings. Instead, they deliver customizable services and measurement; provide consulting services to help companies support a culture of health; and use innovative technology — like wearable devices — to drive engagement and activation.
"Through our interviews it became clear that wellness goes beyond the workplace to a broader population health connection," says Abraham. "Many wellness companies see their role as supporting organizations in reinforcing that connection."
Abraham suggests that lawmakers take note of the wellness industry's evolution in health promotion and their efforts to support employers, employees, and also the broader health of the population. She also recommends additional research of the new generation of wellness products and services to determine their value in influencing individual health and organizational performance.  
Abraham presented highlights of the study at the National Press Club in Washington, D.C. on February 7, 2017.