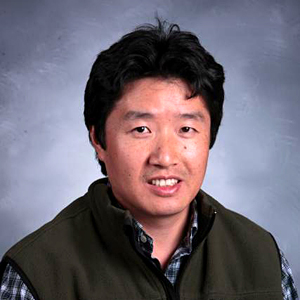 School of Public Health Associate Professor Haitao Chu was named a 2016 fellow of the American Statistical Association (ASA). Dr. Chu will be officially honored by the ASA at the Joint Statistical Meetings in Chicago this summer.
"This distinctive recognition gives me more passion to be a better biostatistician, teacher, adviser, and mentor," says Chu, who has advised numerous doctoral thesis and student paper award winners.
He is receiving the honor in recognition of his ongoing commitment to meaningful research, education, and service to the field.
Chu is one of very few people in the nation with training and research experience in preventive medicine, epidemiology, and biostatistics. In particular, Chu has made significant contributions to advance statistical methods in epidemiological research, diagnostic medicine, multivariate meta-analysis, biomarker data with limits of detection, and missing and correlated data analysis. His application areas include cardiovascular disease, infectious diseases, and cancers.
Chu has published more than 130 peer-reviewed manuscripts in major journals and is an adjunct professor for three leading universities in China — Peking University, Beijing Normal University, and Sun Yat-Sen University.
Chu has also made outstanding contributions to the broader statistical community through work on committees and sessions with The International Biometric Association-Eastern North American Region (ENAR) and ASA, and by serving on National Institutes of Health and Patient-Centered Outcomes Research Institute grant review panels. In addition, he is an associate editor for several journals, including The American Journal of Epidemiology and Statistics in Medicine.